Goldman Sachs to buy Dutch asset manager NN
Subscribe to Weekly Highlights
The major market events for the week ahead right in your inbox.
Subscribe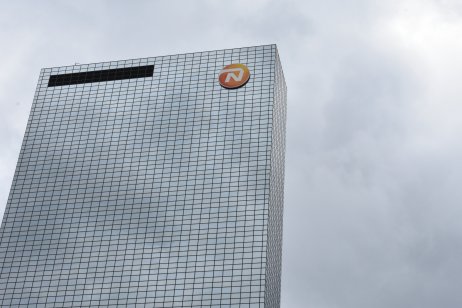 Content
Goldman Sachs Asset Management will buy Netherlands-based NN Group's asset management arm, NN Investment Partners (NN IP), the companies announced in a statement today. The announcement comes amid a wave of mergers and acquisitions in the asset management industry.
NN IP will be sold to Goldman Sachs for total cash proceeds of €1.7bn ($1.9bn, £1.45bn), which includes a €1.5bn base purchase price, a ticking fee and excess capital to be distributed through a dividend.
The deal is subject to customary regulatory and competition clearances, including consultation of the NN IP works council in the Netherlands, which are expected to be wrapped up by the first quarter of 2022.
Continued partnership
Following the deal, Goldman Sachs will provide asset-management services to NN Group as part of a ten-year strategic partnership.
Goldman Sachs said the Netherlands would become a "significant" continental European location for its asset management unit, and believes the deal will strengthen its fund management and distribution platform across retail and institutional channels in Europe.
"The combination of the complementary investment capabilities of NN IP and Goldman Sachs will create a full suite of asset management products that can be offered to clients through the distribution networks of both parties," the companies said in the joint statement.
For NN Group, the sale is expected to have a positive impact on its Solvency II ratio of approximately 17% points, as well as excess capital for additional returns to shareholders.
What is your sentiment on GS?
Vote to see Traders sentiment!
M&A momentum
Goldman Sachs' chairman and chief executive, David Solomon, said the acquisition would allow the company to broaden its asset management platform and accelerate its growth strategy. The acquisition was also seen as beneficial in terms of its sustainability goals.
Solomon told the Financial Times the company would "take a serious look" at further asset management acquisitions, if these would help to further accelerate its growth. He also commented that the asset management industry "continues to consolidate", with most leading players' being "global and at scale".
Last year saw a record number of mergers and acquisitions in the asset management sector, with the momentum continuing into 2021. Companies are seeking scale and diversity in their products to compensate for falling margins amid low interest rates and higher capital requirements.
Shares in NN Group were down 1.22% on Thursday morning following the announcement.
Trade NN Group N.V. – NN CFD
Trade Goldman Sachs Group – GS CFD
Read more: Goldman Sachs profits boosted by global M&A