Gold prices dip slightly Tuesday morning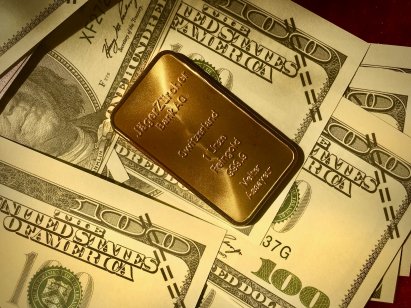 Gold prices rose Tuesday, dipped by mid-morning but still held close to its five-month peak even as buyers continue to worry about inflation's persistence.
At 11 am EDT (UTC-5), gold was at $1,863.40 (£1,388.07) an ounce, down from $1,868.20 at 8:30 am EDT. Tuesday's prices are slightly below gold's five-month high of $1,870.
Firmer dollar
The precious metal recouped nearly all of its losses from Monday despite a significantly stronger US dollar and weak Euro. The EUR-USD exchange rate dipped below 1.14% for the first time since the summer of 2020.
A stronger dollar increases gold's cost to buyers holding other currencies.
"Gold is able to resist the headwind of a strong dollar and could rise to $1,900 by the end of the year," a Commerzbank note predicted.
What is your sentiment on Gold?
Vote to see Traders sentiment!
Inflation
The rise in yields of ten-year US Treasuries to a three-week high likewise had no impact on gold because inflation expectations increased to almost the same extent. The outlook on the gold market appears to have changed completely since the US inflation data was published last week, stating the inflation rate is 6.2%, a three-decade high.
"Ever since, gold has been living up to its reputation as a store of value and is in demand accordingly," according to the note from Commerzbank.
Read more: Sterling rallies on jobs data, EUR/USD at 12-month lows