Gold Price Outlook: Rally Into Overbought Territory Raises Corrections Risks
Subscribe to Weekly Highlights
The major market events for the week ahead right in your inbox.
Subscribe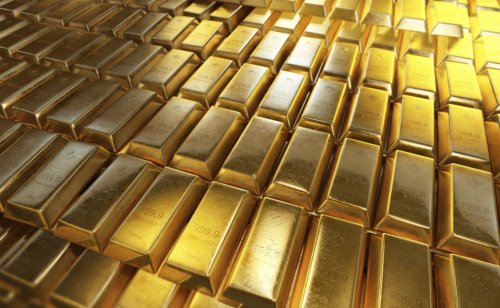 Since the start of the year, gold has been the beneficiary of a softer USD environment, lower yields as markets price in smaller rate hikes from the Federal Reserve. Alongside an increase in central bank demand, most notably from the PBoC. Add this to the fact that seasonal factors are supportive of the precious metal it is understandable why gold is currently on its longest weekly winning streak since August.
Gold Seasonality Since 2009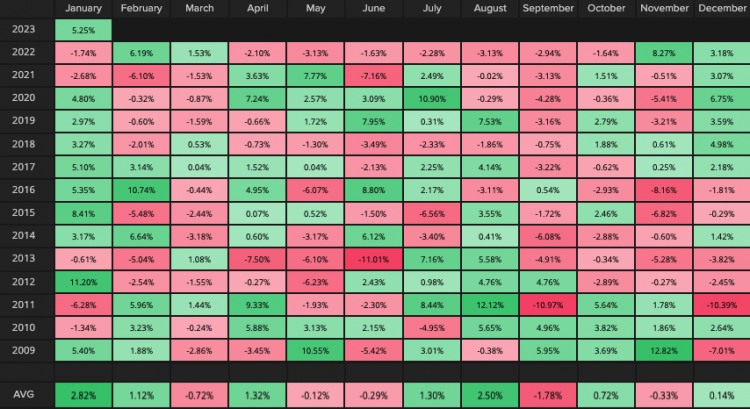 Gold Seasonality - Photo: Capital.com. Source: Refinitiv
However, on the technical front, there are some reasons for caution where chasing gold higher from current levels is unattractive. On the daily time frame, the RSI is in heavily overbought territory, meanwhile, on the weekly chart, the RSI is at the highest level since gold last traded above 2000 (March 2022). With this in mind, this does raise the short-term risk of a potential correction lower. As such, the first noteworthy area of support lies at 1880 in which a break below opens the door towards 1830-35.
Gold Chart: Daily Time Frame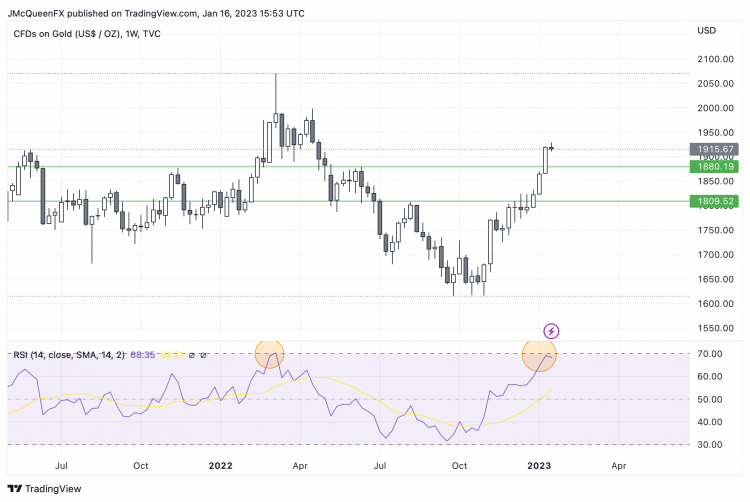 Gold Price Outlook - Photo: Capital.com. Source: Tradingview
That being said, as the soft-landing narrative picks up with US (hard) data remaining robust, while growth prospects improve for the rest of the world amid the reopening of the Chinese economy. There has been a lack of impetus to pushback against this rally in the precious metal. Although, there could be a potential surprise in store, should we see further normalisation steps by the Bank of Japan, which is this week's key risk event. After recent reports that the BoJ will discuss the side effects of stimulus at the January meeting, speculation over another tweak in policy has increased sharply. A further widening of the band is a distinct policy as rising yields have forced the bank to go on a record bond-buying spree in recent sessions, but a complete removal of yield curve control would be a shocking surprise. And one that would likely prompt a pullback in gold.