Gold hits five-week low as commodity sentiment sours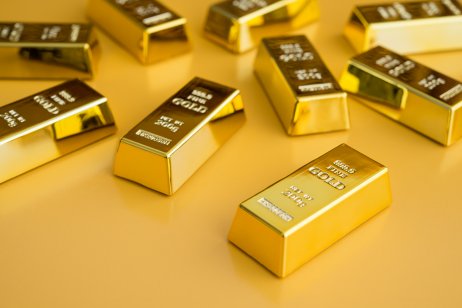 Gold hit a five-week low during Friday's trading session after dropping to as low as $1,747.10 per ounce.
The decline spilled over to shares of mining and manufacturing companies.
Barrick Gold shares lost 5.4% over the week, rounding out at $18.31 (£13.33) per share. Franco Nevada and Royal Gold also fell by 4.54% and 1.01%, respectively.
Souring sentiment
One reason gold shares fell is the sentiment of institutional investors toward the commodity is starting to sour.
Russ Koesterich, manager of BlackRock's Global Allocation Fund, told MarketWatch that he has reduced his gold holdings to "almost zero."
"We primarily think of gold as a hedge against equity risk, and that works when you've got an environment with real rates that are flat or declining. If part of our view is that real rates normalize a bit, that particular commodity is unlikely to work as well as it did in the middle of 2020," he said.
While gold is one of many traditional hedges against inflation, some investors have been taking a different approach since the pandemic began.
Jose Minaya, CEO of Nuveen, told CNBC in late August he is investing in agriculture stocks and farmland rather than commodities like gold.
What is your sentiment on Gold?
Vote to see Traders sentiment!
Strong dollar
Another reason for the dropping price of commodities is the increasing strength of the dollar.
Earlier this week, US inflation data came in below recent forecasts. The Consumer Price Index for August rose by the smallest in seven months, up 0.3% from July.
At the same time, investors are eagerly waiting to hear whether the Federal Reserve Board will start tapering its asset purchases. This announcement is expected to come next week.