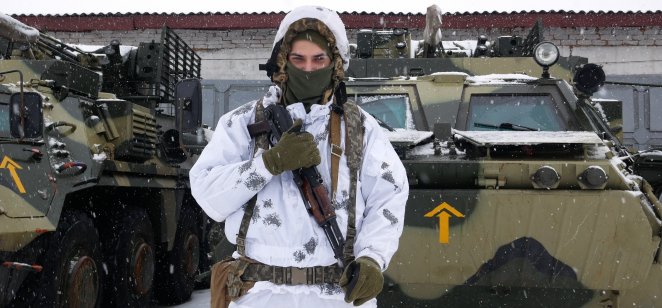 Gold futures contracts gained nearly 0.20% on Wednesday as global markets continued reacting to the Russia-Ukraine crisis.
The market continued to advance after shattering the $1,900 an ounce price level by mid-morning Wednesday. By the afternoon, prices fluctuated around the $1,910 mark leading some analysts to predict the precious metal could reach anywhere between a $1,920 to $1,950 price point soon.
On Tuesday, contracts had dropped to $1,890 an ounce. Before the US markets opened, Commerzbank said in a note to clients on Wednesday that gold prices are likely to "continue climbing" if there is a military conflict between Russia and the West.
Evaporating hopes
Optimism has faded in a diplomatic solution to the Russia/Ukraine crisis. This has prompted investors to run toward safe havens, said Edward Moya, senior market analyst for OANDA.
"The gold trade is an easy one right now as geopolitical tension will continue to drive inflationary pressures to the next level, which will feed into aggressive Fed tightening calls that will threaten financial conditions and ultimately economic growth," he told Capital.com in an interview.
Gold prices today represent a reverse of the old adage with investors having sold off on rumours of a Russian invasion and are now buying back in on the understanding that conflict in Ukraine is a grave geopolitical crisis rather than an economic one, theorised Rupert Rowling, market analyst for Kinesis Money.
Fragile state
However, Rowling said this would be a "bold step" to take given the fragile and still relatively nascent nature of the economic recovery from the coronavirus pandemic.
"Gold's price reaction today reflects the confused state of mind on markets with the impending armed conflict between Russia and Ukraine resulting in gains on equities and gold – the time-honoured safe haven assets at times of crisis and war – slipping back," he told Capital.com in an interview.
What is your sentiment on Gold?
Vote to see Traders sentiment!
Another consideration is that while gold is an established haven asset, it is also a non-yield bearing one, and while the current focus is understandably on Ukraine, the wider economic outlook points to a situation in which interest rates will increase throughout the year, providing a brake on how far gold can climb, he said.
Both analysts said if the Russia/Ukraine situation worsens, gold could reach a high of $1,950 an ounce.
Read more: