GoHealth IPO: everything you need to know and even more
Subscribe to Weekly Highlights
The major market events for the week ahead right in your inbox.
Subscribe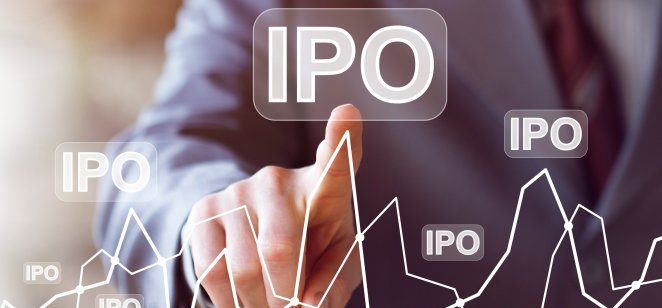 Content
The US stock market is getting ready to meet and greet a new member – GoHealth – that is likely to go public later this week.
Why do so many investors feel rather excited about the company's initial public offering? Should you also add GoHealth shares to your portfolio as soon as they go live?
To answer these and other questions, in this article, we walk you through the company's background, its financial figures and all the known details about the upcoming GoHealth IPO.
What is GoHealth all about?
In 2001, Brandon Cruz and Clint Jones wanted to buy health insurance. However, they found the entire process rather confusing and complicated. This gave them a business idea.
Not knowing much about the industry, they each contributed $5,000 to found Norvax, an online platform that allowed health insurance agents and brokers compare prices for their clients.
After the introduction of the Affordable Care Act in 2009, it became clear that consumers would soon be willing to get all this information themselves. To capitalise on the emerging opportunity, the company was renamed GoHealth and started offering its services directly to consumers via GoMedicare, which now accounts for around 10 per cent of Medicare Advantage enrolments in the US. The platform became a place where individuals can purchase insurance plans, or compare them before they talk to an agent.
Investors liked GoHealth's vision, and in 2012, the business received a funding of $50m from Norwest Equity Partners for expansion.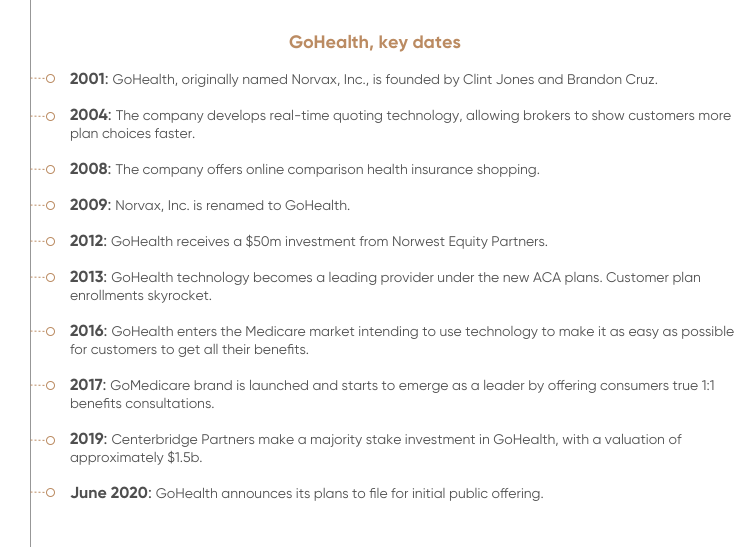 Through the combination of deep industry expertise and cutting-edge technology, GoHealth allows consumers to find the healthcare policy and carrier that suit them the most. Since its inception, the firm has enroled millions of people in Medicare, as well as family and individual plans.
Today, the company generates leads via social media networks, search engine marketing, organic Web traffic, mailers and television. Cruz once said: "We can typically acquire a customer for an insurance company for half what it costs them to do it on their own."
How much money does GoHealth make?
The company makes money by taking commissions from insurance carriers when consumers enrol in their products and become customers through GoHealth platform, as well when those customers retain their health insurance plans.
Over recent years, the business has grown at a rapid pace, reporting in its S-1 filing a 139 per cent growth in net revenues from $226.2m in 2018 to $539.5m in 2019.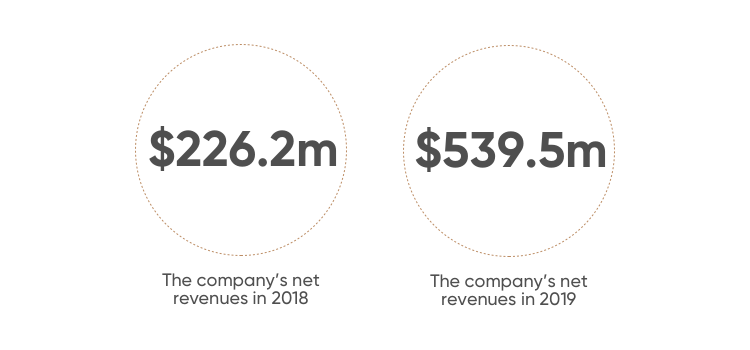 In the first quarter of 2020, GoHealth posted $141m in revenue and $1.4m in net income. As of March 31, the business had $152.4m in cash and $840m in total liabilities.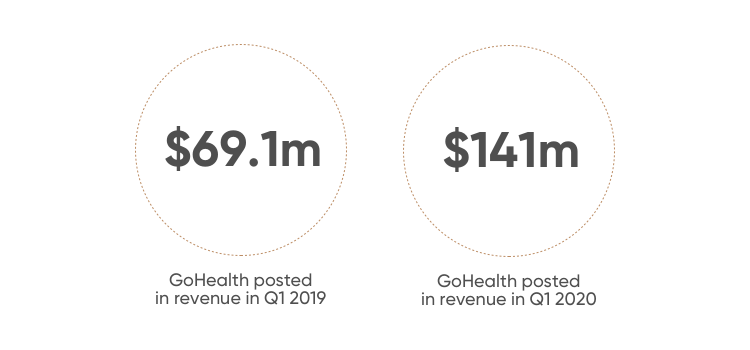 As for the most recent quarter, ending June 30, the company had revenues of "between $118m and $130m". At the midpoint of this range, the figure is up 66.4 per cent year-on-year. In the meantime, its "net loss is expected to be between $20m and $26m, as compared to net income of $15.3m for the three months ended June 30, 2019".
| | |
| --- | --- |
| Long position overnight fee | -0.0500% |
| Short position overnight fee | 0.0140% |
| Overnight fee time | 22:00 (UTC) |
| Spread | 0.00334 |
| | |
| --- | --- |
| Long position overnight fee | 0.0605% |
| Short position overnight fee | -0.0897% |
| Overnight fee time | 22:00 (UTC) |
| Spread | 0.005 |
| | |
| --- | --- |
| Long position overnight fee | -0.0500% |
| Short position overnight fee | 0.0140% |
| Overnight fee time | 22:00 (UTC) |
| Spread | 66.00 |
| | |
| --- | --- |
| Long position overnight fee | -0.0167% |
| Short position overnight fee | 0.0059% |
| Overnight fee time | 22:00 (UTC) |
| Spread | 1.8 |
In the quarter, GoHealth's adjusted EBITDA is estimated to be between $24-$28m, up from $17.2m year-on-year.
GoHealth IPO: what to expect and when?
On June 19, the GoHealth IPO was officially confirmed when the company announced that it has filed a registration statement on Form S-1 with the US SEC. It was later revealed that the firm plans to sell 39.5m shares of Class A stock.
The GoHealth initial public offering price is expected to be between $18 and $20 per share. At the midpoint of this range, the company would raise approximately $750.5m, with its enterprise value at IPO hovering around $6bn.
It is important to note that in 2019, the firm was majority-sold to Centerbridge, in a deal that valued GoHealth at around $1.5bn. This transaction made the company's organisation and shareholding structure quite complex.
There are currently a few hundred million Class B shares that come with votes, but no "economic interest in GoHealth, Inc." There are also LLC interests in the company, which correspond with Class B shares. Holders of LLC interests have the right to exchange them for newly-issued shares of the company's Class A stock on a one-for-one basis whenever they want.
As stated in the firm's recent regulatory filing, GoHealth already knows how to spend the raised money: "We intend to use the net proceeds from this offering to purchase 35,316,264 newly-issued LLC Interests (or 40,298,731 LLC Interests if the underwriters exercise in full their option to purchase additional shares of Class A common stock) directly from GoHealth Holdings, LLC at a price per unit equal to the initial public offering price per share of Class A common stock in this offering less the underwriting discount and estimated offering expenses payable by us and pay $75.5m in cash to the Blocker Shareholders as partial consideration in the Blocker Merger."
"GoHealth Holdings, LLC intends to use the net proceeds from the sale of LLC Interests to GoHealth, Inc. to pay $399.2m in cash to partially redeem certain of the LLC Interests held directly or indirectly by the Continuing Equity Owners, to satisfy in full $100m in aggregate face amount of an existing equity instrument in connection with the Transactions and for general corporate purposes to support the growth of the business."
The shares of GoHealth stock will be listed on the Nasdaq stock market under the ticker symbol "GOCO". Listed underwriters of the offering are, among others, Goldman Sachs (GS), BofA Securities, Credit Suisse (CS), Barclays (BARC), Morgan Stanley (MS) and RBC Capital Markets (RY).
The GoHealth IPO date is set for Wednesday, July 15.
What is the future of the US online insurance brokerage market and GoHealth, in particular?
From 2015 to 2020, the average annual growth in online insurance was around 9 per cent, according to the information provided by IBISWorld. An increased comfort level of using online information and improved technology that allowed to automate the process for consumers are among the key drivers behind this acceleration.
In 2020, the US market for online insurance brokerage is forecast to reach a whopping $31.3b.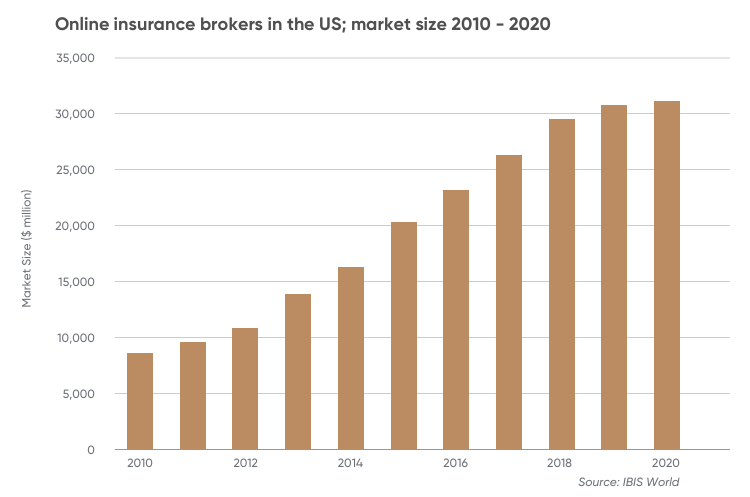 This presents an excellent market opportunity for online insurance businesses, and especially those firms offering Medicare Advantage. Last year, for example, one-third of all Medicare participants were also enrolled in Medicare Advantage plans. The number of participants enrolled in both plans is expected to continue growing by about 8 per cent per year over the near term.
GoHealth seems well-positioned to take advantage of positive trends in the industry. And, considering the company's healthy growth trajectory, sound financial results, encouraging prospects and a quite impressive IPO valuation, the GOCO stock seems to be worth investor attention.