GM commits to hydrogen fuel-cell vehicles
Subscribe to Weekly Highlights
The major market events for the week ahead right in your inbox.
Subscribe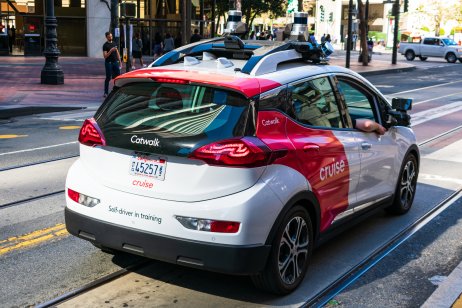 Content
General Motors said it was on course to commercialise hydrogen fuel-cell technology as part of its electric vehicle strategy.
The car giant sees huge potential for the technology to drive its electric ambitions, despite its current push in battery electric vehicles (BEVs).
GM's commitment to hydrogen fuel-cells comes as part of its strategy to invest $35bn in electric and autonomous vehicles by 2025.
No recharging
Fuel cells work by using hydrogen in a chemical reaction that generates electricity – the only by-product is water. Fuel cells are compact in size and don't need lengthy recharging like battery vehicles.
A fuel-cell vehicle would just need to top up with hydrogen at a filling station in the same way that petrol and diesel cars do currently.
Aside from cars, GM said it saw huge potential for hydrogen fuel cells to be used in rail and maritime transport applications as well as in the military.
"Our technology can address customer needs in a wide range of uses – on land, sea, air or rail," commented GM executive director, Charlie Freese.
What is your sentiment on GM?
Vote to see Traders sentiment!
Japan drives ahead
It could have far-reaching implications if GM and others are able to successfully launch hydrogen fuel-cell cars on a commercial basis.
Toyota has invested heavily in fuel-cell electric cars, with its Mirai model on sale in Japan and California, while the Japanese government is investing heavily in the technology. Japan has the world's largest network of hydrogen filling stations and has set aside ¥70bn (£450m) to promote the adoption fuel-cell vehicles.
The commitment from the likes of GM for the technology could pose a serious long-term threat to Tesla, which is the dominant player in the BEV market.
Last week, General Motors agreed to collaborate with Liebherr Aerospace on developing hydrogen fuel-cell solutions for aircraft.
GM shares were up by just over 1% in pre-market trading on Monday. The stock has gained 45% year to date.
Read more: GM hikes first-half estimates