Global interest rates are expected to rise in 2022, BofA says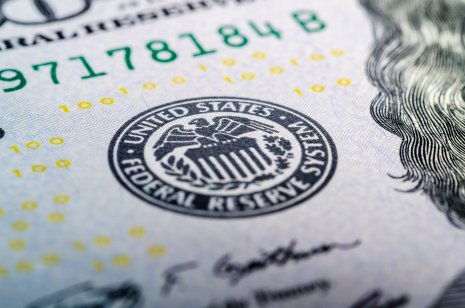 Bank of America is predicting that the US Federal Reserve will raise the discount rate next year to rein in inflation, moves that will affect stock market gains.
The Federal Reserve will zero out its purchases of Treasuries and mortgage securities that began amid the pandemic to support the economy by May and start raising rates beginning in June, according to bank analysts.
Starting in the second quarter, Bank of America forecasts the Fed will raise the federal funds rate to a range of 0.25% to 0.50% up from its current near-zero range of 0.00% to 0.25%, according to a report provided to Capital.com. The Fed is then expected to raise rates two more times to close 2022 in the range of 0.75% to 1.00%.
This rising rate environment is likely to stifle equity gains but GDP growth, strong earnings and increasing corporate dividend payments should be able to overcome the headwinds, BofA analysts said in a second report.
Treasury rates
Rising federal funds rates will push 10-year Treasuries above 2% by the end of 2022, up from 1.43% at Wednesday's close, according to BofA analysts. Slowing but still elevated inflation is also expected to drive Treasury rates higher.
"Our economists are more bullish than consensus on growth, employment and inflation," the analysts wrote. "Growth and inflation will moderate over the year but remain solidly above trend. US activity will be supported by easy fiscal and monetary policy tailwinds plus easing Covid concerns."
Economic growth
BofA forecasts GDP growth of 4% through the first half of 2022 before slowing to 3% in the third quarter and 2% in the fourth quarter.
Likewise, the unemployment rate is expected to grind lower to 3.6% by the end of 2022 from around 4.6% in October.
The core personal consumption expenditures (PCE) index – which is a key measure of inflation – is expected to remain elevated at around 4.3% in the first quarter of 2022 but rapidly move lower to around 2.4% by the end of the year, according to BofA. The latest October 2021 print came in at 4.1%.
Global rates
Australia is expected to be the next most aggressive country to raise interest rates just behind the US, BofA noted in the report.
Analysts are calling for the Reserve Bank of Australia to raise the cash rate to 0.5% by the end of 2022 as the country makes faster progress on meeting inflation, unemployment and wages targets.
The analysts still predict the UK central bank will raise rates next year despite declining to do so in November as many were expecting.
The Bank of England's SONIA interest rate benchmark is currently pricing in five rate hikes due to expectations of persistent heightened inflation, but the BofA analysts see the inflation picture improving throughout the year and expect just two rate hikes.
Read more: US Fed chair grilled on inflation outlook