Global natural gas: European tensions and US weather impact prices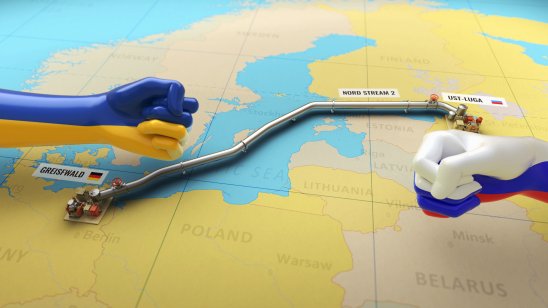 Geopolitics and the weather are the wild cards in the natural gas game Wednesday as prices plummeted, and storage continues at near-record lows.
At 2:45 p.m. EDT, February delivery futures on the New York Mercantile Exchange hovered at $4.03 MMBtu, down nearly 6%. By comparison last Wednesday, futures were selling at $4.88 MMBtu.
Colder weather
While heating demand will dip slightly below normal on Wednesday, an upcoming cold front could add 19 billion cubic feet daily of demand by Friday, a note from EBW AnalysticsGroup states.
Across the US, cold weather is expected to stay. Including the wind chill factor, most of the east coast, midwest and northern states are expected to see single-digit or negative temperatures.
Cold weather means higher thermostats send spot prices up. Higher Northeastern spot prices have justified higher Canadian imports into the US, as these basis points work to increase their local supply base in the midst of cold temperatures and higher regional natural gas demand. Canadian imports week-over-week have increased by around 0.7 billion cubic feet daily as a result, according to a client note from Gelber and Associates.
Withdrawals to grow
The energy advisors expect a weekly storage withdrawal of 194 billion cubic feet as colder temperatures expected to last through the end of January, withdrawals are expected to grow, with the following two weeks' storage reports offering 200+ Bcf/d withdrawals.
"These strong withdrawals are expected to drop 2022 storage below the five-year average and into the underside of the five-year range. An average to mild February will be necessary in order to prevent 2022 storage from increasing the impending deficit between itself and the five-year average," the note states.
Analysts are closely watching Texas, who last year suffered freezing temperatures and hundreds of thousands of residents were without heat. The Texas power grid and the natural gas drillers, wind farms and solar arrays that supply it are facing their second test in less than a month as subzero weather bears down on the Lone Star state. Temperatures in wide swaths of the second-largest U.S. state are forecast to plunge to well below normal in coming days, according to the National Weather Service.
International tensions
Rising international tensions between Russia and Ukraine threaten to place the European gas market under additional pressure on top of under-average storage totals.
On Wednesday, the German government threatened not to put the finished natural gas pipeline Nord Stream 2 into operation if Russia were to attack Ukraine. What is more, Russian gas deliveries via the Yamal pipeline to Germany have been at a standstill for the past month.
According to the network operator Gascade, natural gas has even been flowing in the opposite direction – from Germany to Poland – since late December, an extensive research report from Commerzbank given to Capital.com states.
In the event a full-on invasion occurs, these pipelines would be at risk to flow lower volumes as Russian flows to Ukraine halt. According to Gazprom, volumes from Russia and Belarus to Ukraine have also halved and volumes from Belarus to the EU have fallen all the way to zero.
"The European storage crisis could very well exacerbate this winter if diplomatic efforts with Russia fail. Germany has already warned Russia that it could halt the Nord Stream II pipeline in the event of a Russian invasion into Ukraine," the report predicts.
Read more: Energy crisis: Are quick fixes risking long-term sustainability?