Glaxo's (GSK) Nucala treatment approved in Europe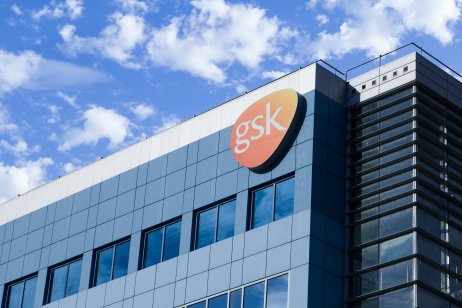 The European Commission has approved GlaxoSmithKline's (GSK) Nucala treatment for use in Europe, to help up to an estimated 22 million patients with eosinophil-driven diseases, such as chronic rhinosinusitis with nasal polyps.
In an announcement on Wednesday, GSK described Nucala (or mepolizumab) as a monoclonal antibody that targets interleukin-5 (IL-5). It said it can be used in three additional eosinophil-driven diseases.
"This authorisation follows positive opinions recommended by the Committee for Medicinal Products for Human Use and authorises mepolizumab for use as an add-on treatment in hypereosinophilic syndrome (HES), eosinophilic granulomatosis with polyangiitis (EGPA) and chronic rhinosinusitis with nasal polyps (CRSwNP)," GSK said.
What can be treated with Nucala?
In a further breakdown of what Nucala can treat, GSK explained that eosinophil-driven diseases are inflammatory conditions associated with elevated levels of eosinophils, a type of white blood cell.
It means the authorisation allows the drug to be used as an add-on treatment in hypereosinophilic syndrome (HES), eosinophilic granulomatosis with polyangiitis (EGPA) and chronic rhinosinusitis with nasal polyps (CRSwNP).
"CRSwNP is a condition in which patients develop soft tissue growths called nasal polyps which can cause chronic symptoms such as nasal obstruction, loss of smell and discharge. HES and EGPA are both potentially life-threatening rare diseases arising from inflammation in various tissues. The inflammation can cause a range of symptoms which are frequently severe," GSK explained.
The drug is the first approved targeted treatment for EGPA and the first anti-IL-5 biologic treatment for patients with HES or CRSwNP in Europe.
"These approvals make mepolizumab the only treatment approved in Europe for use in four eosinophil-driven diseases as mepolizumab is already approved for use in Europe as an add-on treatment for patients aged six years and older with severe eosinophilic asthma (SEA)," GSK added.
Comments from GSK's chief scientific officer
Dr Hal Barron, chief scientific officer and president R&D at GSK, said millions of patients across Europe are affected by eosinophil-driven diseases.
"Today's approvals reinforce the important role treatments such as mepolizumab can play in helping to improve the lives of patients with these debilitating diseases.
"Individual country studies suggest that across Europe there are up to 22 million people who have CRSwNP. Patients with CRSwNP, particularly those with severe disease, may rely upon oral steroids to manage the inflammation and can require repeated surgical intervention due to recurrent growths to manage their condition. Advances in biologic therapies are providing options for these patients. Mepolizumab is now approved as an add-on therapy to intranasal corticosteroids for the treatment of adult patients with severe CRSwNP for whom therapy with systemic corticosteroids and/or surgery do not provide adequate disease control," he said.
Dr Baron also highlighted that available data suggested that across Europe, roughly 7000 people are affected by EGPA, which is characterised by widespread inflammation in the walls of small blood vessels (vasculitis).
"The disease may affect multiple organ systems and be associated with symptoms of fatigue, muscle and joint pain and weight loss. The burden of disease may be high with patients experiencing recurrent relapses which prevent them from carrying out everyday activities. Currently, most patients with EGPA are treated with anti-inflammatory corticosteroids or immunosuppressive medicines (i.e. medicines that reduce the activity of the immune system) which can lead to both short and long-term adverse effects," he said.
Seal of approval
Tonya Winders, CEO and president of the Allergy and Asthma Network (AAN), also commented on the drug approval.
"The lives of patients affected by an eosinophil-driven disease are often impacted by what can be severe or life-threatening symptoms. They may rely on both intermittent or continuous oral steroids to manage their condition or be left feeling they have no option but to endure ongoing symptoms and possible flare-ups," she said.
"The availability of mepolizumab, a targeted biologic therapy, provides patients and their healthcare professionals with a new option in their armamentarium to treat hypereosinophilic syndrome, eosinophilic granulomatosis with polyangiitis, and chronic rhinosinusitis with nasal polyps," Winders added.
Read more: Sea's (SE) revenue more than doubles in September quarter