Upward price pressure on EU gas, oil remains mostly steady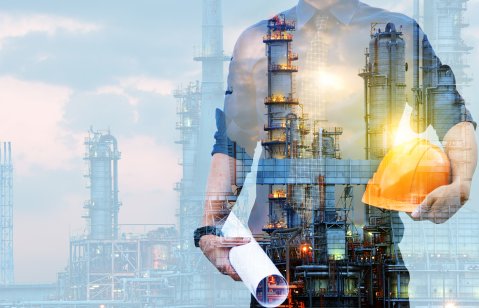 European gas prices rise to five week high, trading at around 99 euros per megawatt-hour, a level last seen in mid-October.
Prices have been rallying upward since the news broke that the German regulator has suspended the approval process of new pipeline, Nord Stream 2, which would have brought Russian supplies into Europe. This pipeline had been originally opposed by the US and Ukraine.
There is a possibility that Russia will increase supply only when this project is completed. The colder weather continues to add to the upward pressure on prices.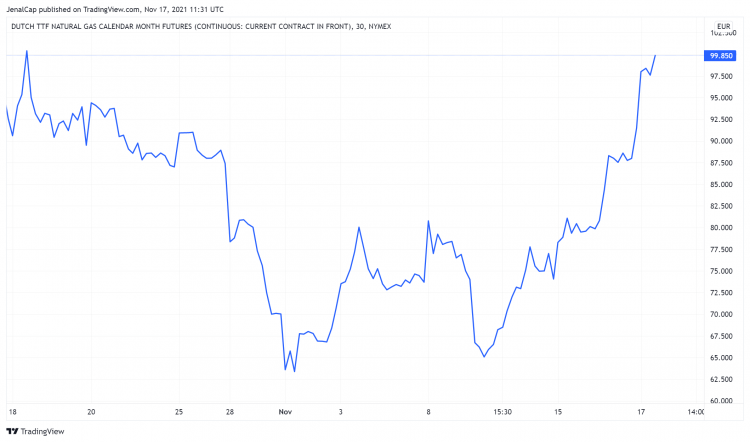 Gas price chart – Credit: TradingView
Crude oil futures is continuing to slip downwards $79 per barrel, but remain in higher range. Similar story with Brent crude, which traded at around $82 per barrel. Per the American Petroleum Institute, the low crude oil inventory in September 2021 has not been seen since September 2018, and the high prices were last seen in 2014.
US President Joe Biden is under continued pressure to tap into oil reserves to relieve price increases.
Crude oil price chart – Credit: TradingView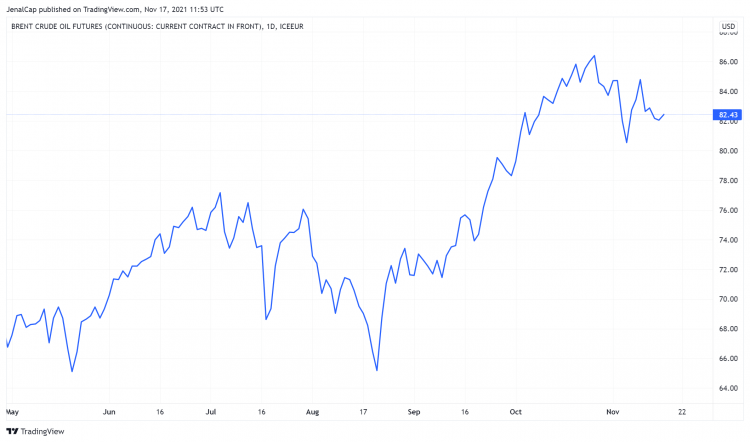 Brent crude oil price chart – Credit: TradingView
Read more: Europe gas prices rise as Nord Stream 2 certification suspended