Genedrive (GDRG) stock soars after EU approves new Covid test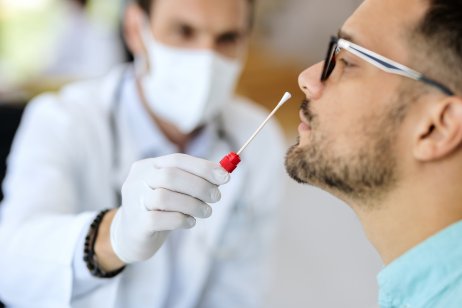 AIM-listed molecular diagnostics company genedrive has enjoyed a two-day share price boost following a European Union certification of its Covid-19 test kit.
Shares gained more than 20% on Thursday, to give it a two-day cumulative bump of around 60% to 77p.
Rapid results
Genedrive's COV19-ID rapid molecular diagnostic test is a patented small polymerase chain reaction (PCR) platform which delivers positive results as quickly as 7.5 minutes and negative results at 17 minutes. The test is performed using a nasal swab and is effective in identifying known variants, including the new Omicron strain.
The company said the product was being reviewed and evaluated by a range of potential commercial partners who had actively expressed interest with regards to European opportunities.
Commercial plans
CEO David Budd said: "This is an important milestone in the development of our new rapid molecular COV19-ID test and we can now move forward with our commercial plans."
He added: "We have developed a very fast and easy to use point of care system that will allow immediacy and convenience in molecular testing, rather than waiting many hours or days for results from a central laboratory.
"The newest variant of concern highlights that COVID is an ongoing and long-term global health issue and our ability to manage it better can be aided by rapid detection to prevent ongoing transmissions, using innovative products like the new Genedrive COV19-ID kit."
Read more: Pound falls on prospect of Covid Plan B