Gas at three-month low, oil rebounds ahead of OPEC meeting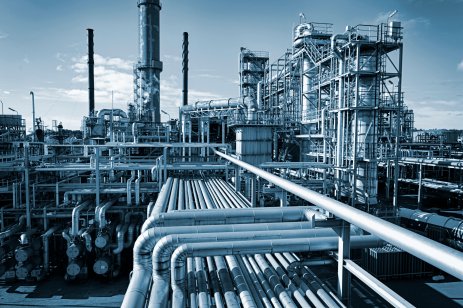 Oil prices appear to be in recovery following a substantial sell off at the end of last week.
Brent crude oil is trading at around $72 per barrel, up almost 3% increase from yesterday.
US Crude oil is trading near $68 per barrel today, a 3% recovery since yesterday.
The markets are waiting to see how the Organization of the Petroleum Exporting Countries (OPEC) will react to Omicron. The new Covid-19 variant has raised the possibility of lower oil demand should governments impose new lockdowns and restrictions and economic activity fall.
OPEC is expected to decide this week whether to increase output from 400,000 barrels per day. A survey by Reuters found that even if the OPEC goes ahead with output increase, there is a possibility of missing the 400,000 bpd target. OPEC is due to meet two days on Wednesday and Thursday, with a full ministerial meeting of OPEC+ taking place on the second day.
US Natural Gas traded at under $4.44 per million British thermal units, the lowest since September. Natural gas prices have been on a decline since last week, as demand prospects for January weaken. This comes on forecasts for warmer weather into February in parts of the US that are heavy natural gas users. This may weaken global demand for US gas exports
Performance
Day range: $67.54–$72.88

52-week range: $46.82–$86.70
Day range: $66.20–$69.49

52-week range: $43.92–$83.83
Day range: $4.46–$4.69

52 week range: $2.26–$6.47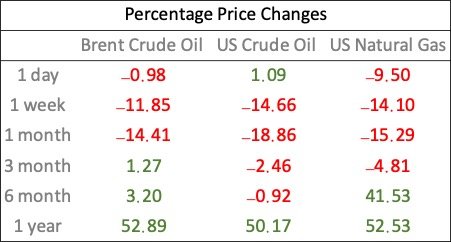 Price movement – Credit: Capital.com
Read more: Oil stocks to watch: Is the new Covid-19 a threat?