Future Retail (FRETAIL) up 20%; Amazon (AMZN) investment nixed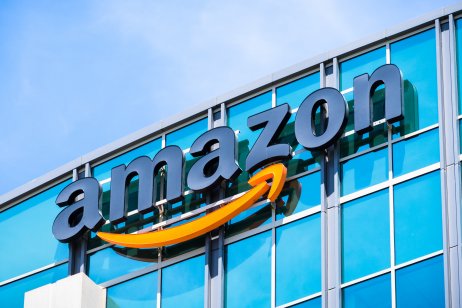 Stocks in Future Retail Limited, an Indian owner of retail chain stores across the country, soared nearly 20% today after the nation's antitrust body on Friday suspended a deal between the company's majority shareholder and Amazon Inc of the US.
At 1110 local time, stocks in Future Retail traded at the day's high of INR57.5 on the National Stock Exchange. The share price level today is the highest in two months. The stock bucked the broader market trend as benchmark indices crashed more than 2% today.
The Competition Commission of India (CCI) on Friday suspended its more than two-year-old approval for Amazon's deal to acquire a stake in Future Coupons Pvt Ltd, the majority shareholder of Future Retail. The watchdog also imposed a INR2.02bn ($26.5m) penalty on the US e-commerce giant, to be paid within 60 days from getting the final order for some contraventions.
Suppressed intention
In its order, which was posted to the stock exchanges by Future Retail, the CCI said that Amazon suppressed information when it sought regulatory approval to invest in the Indian arm of retailer Future Group in 2019.
The development comes as Amazon's attempts to block Future group's deal with India's oil-to-telecom conglomerate Reliance. The Future group is in the middle of negotiations to sell its majority stake in Future Retail to Reliance Retail Ventures Ltd for INR247.1bn for the latter's online and offline business.
The CCI said in its order that Amazon "misled" the antitrust body about its intention while investing in Future Coupons Private. The CCI said that Amazon had "misled the Commission to believe, through false statements and material omissions, that the combination and its purpose were the interest of Amazon in the business of Future Coupons" and suppressed "the purpose of establishing strategic alignment and partnership between Amazon Group and Future Retail Ltd as well as have a 'foot-in-the-door' in the India retail sector."
Read more: India's stocks to take cue from global trends, Omicron