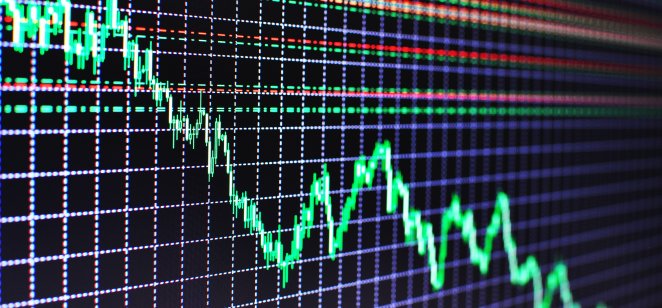 Content
Approaching the halfway point for 2022, investors are understandably crossing their fingers that markets will have a better second-half than the first six months.
At the time of writing, only 68 stocks in the FTSE 350 index are sitting on share price gains year-to-date. The FTSE 350 is an amalgam of the stocks on the blue-chip FTSE 100 (UK100) and the mid-cap FTSE 250 indices.
And as Russ Mould, investment director at AJ Bell, explains it's when you dig into the data for the fallers that the scope of the market sell-off is laid bare. "More than 100 stocks in the index have seen their share price fall by 30% or more, including some names which up to this year had been market darlings."
Media group Future (FUTR), asset manager Liontrust (LIO), aviation expert Wizz Air (WIZZ), tech investor Scottish Mortgage Investment Trust (SMT) and sausage rolls seller Greggs (GRG) have all had a terrible time on the markets in 2022, and as Mould stresses, it may take either some outstanding news, a shift in central bank monetary policy or a brighter economic outlook for them to win back investors' favour.
What is your sentiment on GRG?
Vote to see Traders sentiment!
FTSE 350 Takeover targets
Takeover activity in the FTSE 350 will interest investors right now and there is no shortage of news in this area.
"Barclays (BARC) fancies its chances as a bigger player in the residential mortgage market," Mould says. "The timing might seem a bit odd given cracks appearing in the property market. However, Barclays is clearly taking a long-term view and its purchase of Kensington Mortgage together with a book of UK home loans is a logical strategic move."
Some of the pricing of potential takeover targets provide food for thought – espciallly in the case of oil services group Lamprell. As Mould points out, normally a bidder would offer a good 20% to 30% premium to the market price, yet the opposite has happened with Lamprell.
"The company is in a very weak financial position and an approach from major shareholder Blofeld is more of a rescue package than a recognition of the company's future potential," Mould says.
There is little enthusiasm from Lamprell at the suggested price and Blofeld now has until 5pm on 22 July to make a concrete offer or walk away.
While oil prices have soared, benefiting the oil majors, the industry itself remains in something of a quandary as the cause of the pricing/demand equation is geopolitical.
Does investing in companies associated with oil services or exploration make good sense when the timescale for supply pressures to ease is unquantifiable?
As Mould points out, already frightened by the price collapses of 2015-16 and 2021, oil producers have obliged by cutting capital investment and it may yet be that Government windfall taxes (threatened or applied) further deter long-term investment in oil and gas at a time when the global economy still needs them, whether we like it or not, as the transition to more renewable sources takes time to implement.
Commodity cool down
There is always the danger too that surging oil prices leading to inflation results in recession which impacts the demand for commodities in general.
The market has been concerned in recent weeks about the outlook for the global economy and how recession fears might translate into weaker commodities demand.
Names like Rio Tinto (RIO) lost share price momentum, and in many cases these big miners saw all their year-to-date share price gains wiped out.
But as Mould outlines, with big dividends on offer, investors have clearly been hovering over the 'buy' button following recent share price weakness on the FTSE 350 and these mining names are being added to portfolios once again.
The second half of 2022 may not be pretty but when the environment is this volatile there are usually good entry and exit points for the savvy investor who holds their nerve and ignores both the panic and the hype.
Read more