Fortum (FORTUM) Q3 underlying operating profit jumps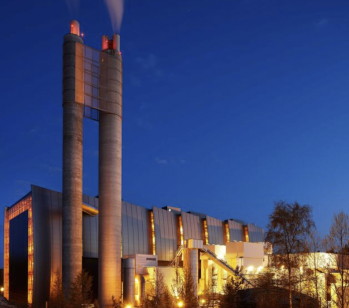 Fortum reported a larger-than-expected rise in underlying third-quarter operating profit Friday, boosted by higher energy prices and earnings from its German subsidiary.
The Finnish energy company said comparable operating profit went up to €260m ($298m) from a loss of €179m a year ago in the three months ended September, with a strong result in its global commodities business, Uniper.
The operating result beat the €203m forecast expected by analysts in a company-provided poll.
Sales rose 69% to €23.7bn and comparable EBITDA was €574m, up from €132m in the prior year quarter.
Commodity price drivers
The group said global commodity prices have been driving up power prices both on the continent and in the Nordics, with the price of natural gas the main driver, though high coal and carbon prices and low wind generation has also contributed.
Market tightness has been driven by the post-Covid-19 recovery, coupled with a cold winter and spring, along with increased global competition for liquid natural gas and an underinvestment of longer-term gas supplies, the company said.
Hedging
Fortum is highly hedged against volatility of Nordic power prices. Generation Nordic is 75% hedged for the rest of 2021 at €34 per MWh and 65% hedged for 2022 at €32 per MWh.
Uniper is 85% hedged for the remainder of 2021 at €25 per MWh and 85% hedged for 2022 at €22 per MWh.
"The increased gas prices reflect a tight supply-demand balance for the winter, but forward prices indicate gradually normalising conditions thereafter," the company's chief executive, Markus Rauramo, said in a statement.
Shares in Fortum were down 2.28% on Friday afternoon.
Read more: Europe gas prices up as Belarus threatens to cut deliveries