Foreign ownership of UK property rises 180% in 11 years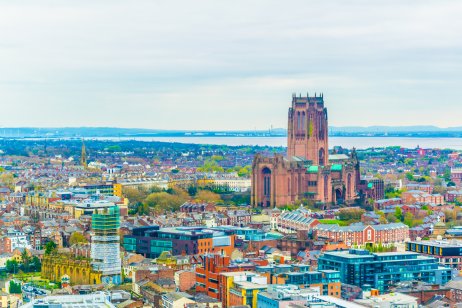 Foreign ownership of properties in England and Wales has more than doubled in 11 years, according to The Centre for Public Data (CFPD).
In a press release published on Thursday, it said some 247,016 properties, representing nearly 1% of all registered titles, were registered to individuals with an overseas correspondence address in August this year. That's a rise of 180% from January 2010's figure of 87,810 titles.
"This number has more than doubled since 2010, when such individuals owned around 0.4% of registered titles," the organisation said.
The registrations, which were obtained from HM Land Registry, were also now more than double the number registered to overseas companies (94,712 titles), and have risen much faster than titles registered to overseas companies in recent years, suggesting that individual overseas purchasers are an increasingly important factor in the UK property market, CFPD said.
Location of overseas owners
Three-quarters of the titles were registered to individuals with addresses in 20 countries, the organisation said.
Most groups were in Jersey, Guernsey, Isle of Man, British Virgin Islands, Southeast Asia, the Middle East and other English-speaking countries.
"The rise in properties registered to individuals in the Middle East and Southeast Asia have been particularly fast in recent years, which may reflect second-home or investment purchases by owners in these countries," the organisation said in the press release.
In a further breakdown, the data revealed that in August, 51,866 titles were registered to individuals with addresses in Hong Kong, Singapore and Malaysia, while 18,869 titles were registered to individuals with addresses in the United Arab Emirates and Kuwait.
Moreover, 33,751 titles were registered to individuals with addresses in the US, Ireland and Australia.
Rise in registations in northern cities
The data also revealed a growth in titles registered to foreign owners in northern cities such as Liverpool, Manchester, Salford and Leeds, particularly since 2016, which was likely to reflect investment purchases of flats in these cities, CFPD said.
"Rising house prices in the UK are often attributed in part to purchases by overseas buyers. However, gaps in published official data hamper our understanding of such purchases, with previous analysis of the number and effect of overseas buyers being based on small samples or anecdotal reports," CFPD added.
Measures to improve data availability
The Centre for Public Data also recommended measures to improve data availability in a range of areas, including for HM Land Registry to publish data on individual overseas ownership annually as experimental statistics.
It said more data will help it to understand if overseas demand is impacting domestic property prices.
"The purpose of our work is to enable more systematic and better informed work on affordability, which we hope will support better-evidenced policy responses," the centre said.
In response to these concerns, in recent months, the British government has introduced a 2% surcharge on stamp duty for non-tax-resident buyers of UK property, while Labour has announced plans to limit overseas buyers from acquiring properties in new developments, the press release also highlighted.
Read more: UK house prices increase with London showing lowest growth