Flu season boosts Reckitt Benckiser share price and sales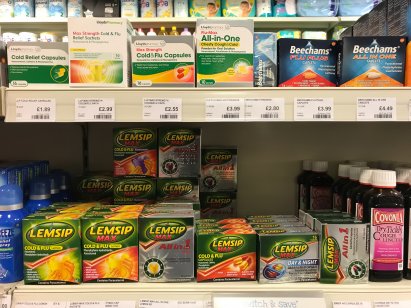 Reckitt Benckiser, a British multinational consumer goods company headquartered in Slough, England, stock price surged on Tuesday as it reported strong growth in its quarter-three trading update.
The health, hygiene and nutrition consumer products manufacturer share price rose by over 5% to £57.78 as it posted group like-for-like (LFL) net revenue growth of 3.3%.
Reckitt said its sales high was driven by the return of the flu season. However, the consumer goods company said it was too early to say if the trajectory would continue.
"Additionally, whilst early season demand for our cold and flu relief products has been encouraging, it is too early to predict the extent to which trends will continue," the statement said.
Sales heat up
Reckitt said it now expects LFL net revenue growth for FY 2021 to come in the range of 1-3%, mainly due to the strong results seen in Q3 but also assuming a softer performance in Q4 due to reduced Covid prevalence in the US, which will result in a decrease of Lysol disinfectant sales.
Commenting on these results, Laxman Narasimhan, CEO, said: "In September, we reiterated the building blocks which will see Reckitt return to mid-single digit revenue growth and mid 20's margins. There is more to be done, but today's results are testament to our progress, with 3.3% LFL revenue growth building on the 15.3% growth of Q3 2020."
"We've delivered growth in each of our three GBUs [global business units] and in each of our three geographic regions, with a balance of volume and price/mix across the portfolio. Nine of our ten largest brands are up double-digits on a two-year basis."
Read more: Reckitt cleans up with positive trading update