Five9 shareholders reject $14.7bn Zoom takeover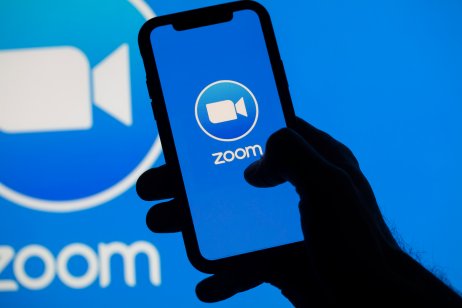 Video conferencing app Zoom's all-stock $14.7bn takeover bid for Five9 has been rejected by shareholders of the cloud-based call centre operator.
Zoom, which announced the deal in July, has come under pressure recently for both financial and security reasons. Earlier in September, proxy advisory firm Institutional Shareholder Services (ISS) recommended Five9 shareholders to vote against the merger deal with Zoom on growth concerns.
"The all-stock deal exposes Five9 shareholders to a more volatile stock whose growth prospects have become less compelling as society inches towards a post-pandemic environment," ISS said according to a Reuters report.
Foreign participation risk
The US Department of Justice (USDOJ) asked the Committee for the Assessment of Foreign Participation to assess whether the Five9-Zoom deal poses a risk to "national security or law enforcement interests of the United States," in a letter dated 27 August.
"USDOJ believes that such risk may be raised by the foreign participation (including the foreign relationships and ownership) associated with the application," said David Plotinsky, acting chief (Foreign Investment Review Section) of the USDOJ.
Five9 on Thursday said a "significant opportunity" lay ahead for it to operate as a standalone company, following the failed merger with Zoom.
Service partnership will continue
Zoom and Five9 will continue their services partnership which includes support for integrations between their respective Unified Communications as a Service (UCaaS) and Contact Center as a Service (CCaaS) solutions and joint go-to-market efforts, Five9 said.
Five9 and Zoom released separate statements on Thursday saying that deal has been mutually terminated.
"The agreement did not receive the requisite number of votes from Five9 shareholders to approve the merger with Zoom. Five9 will continue to operate as a standalone publicly traded company," Five9 said.
Read more: Zoom snaps up Five9 in bn deal