Fitch gives Chinese real estate developers default ratings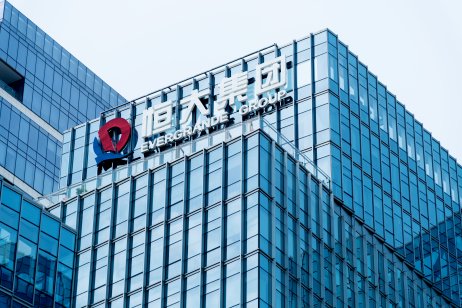 Chinese real estate developers China Evergrande and Kaisa both had their credit ratings downgraded to restricted default by Fitch Ratings on Thursday, adding to a series of follies for distressed developers in China that could have repercussions in China and beyond given its central position in the Asian and global economies.
Evergrande, China's second-largest developer, has amassed some $300bn (£227bn) in obligations and liabilities, leading to lengthy speculation that led up to Thursday's downgrade.
Kaisa had previously gone into default in 2015 and has been one of the largest holders of foreign debt with some $10.9bn in outstanding dollar bonds.
Earlier in the week, Fitch also downgraded Aoyuan, another Chinese developer, to a C rating based on lingering debt. Neither it nor Xinyuan (downgraded to CC in October) has yet approached the restricted default status of Evergrande, Kaisa and several smaller developers.
"The downgrades reflect the non-payment of coupons due 6 November 2021 for (Evergrande subsidiary) Tianji's $645m 13% bonds and $590m 13.75% bonds after the grace period lapsed on 6 December," Fitch said of Evergrande.
"Kaisa failed to repay its $400m senior notes due 7 December 2021. There is no grace period for the bond repayment," Fitch added in a separate note.
Unrest in the sector
Though a number of smaller Chinese developers – including Fantasia, Modern Land, China Properties Group and Sinic – have defaulted this year, Evergrande and Kaisa are quite substantial.
Evergrande has had a sinewy series of developments, near misses with deadlines and other such causes for concern. But Fantasia, which generates less than 5% of the revenue as Evergrande, assured investors it had no cash-flow or liquidity issues shortly before it went into default.
Chinese dollar bonds, a common source for developer funding, have increased sharply in price amid sector volatility.
What is your sentiment on 3333?
Vote to see Traders sentiment!
Uncertain implications
The burgeoning Chinese real estate market and its rapid accumulation of debt have potential to impact the Chinese economy profoundly, given that some estimates indicate that real estate represents 30% of the nation's economy.
In most industrialised nations, default might result in bondholders pressuring a company into bankruptcy proceedings or a distressed sale of some portion of its assets. But China has a heavy-handed, communist central government that has bailed out its industries and their leaders in the past, though not without controversy.
Whether or not Beijing enters the fray in the cases of Evergrande and its subsidiaries or that of Kaisa remains to be seen. People's Bank of China Governor Yi Gang spoke via video to a seminar in Hong Kong, and his remarks did not seem to foreshadow a bailout.
"The short-term risks of individual real estate companies will not affect the normal financing function of the medium- and long-term market," Yi said.
He added: "Evergrande's hazard is a market event that will be properly handled in accordance with market principles and law."