Fitch: BNPL risk to credit card issuers more long-term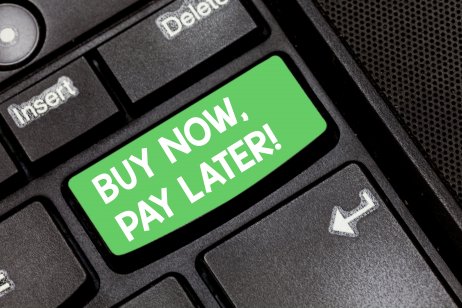 Buy now pay later (BNPL) point-of-sale payment platform may represent a long-term existential threat for some credit card companies, but the relatively small-market share of the segment, as well as the lack of incentives offered by traditional consumer credit providers, mitigate risks in the near-term, Fitch Ratings said in a recent report.
In the long run, however, traditional credit card companies "will need to innovate products that appeal to the younger generation cohort or risk losing meaningful market share over time," Fitch analysts said in the report titled "Buy Now Pay Later Not Yet a Major Threat to Credit Cards."
"Younger generations have a fundamental distrust of the larger financial institutions," said a source at a BNPL finance company. "Fitch is taking a pretty high-level view in this report."
"A year ago (credit card issuers) were calling us a flash in the pan, now they are all scrambling to get into buy now, pay later," the source added. "It's definately going mainstream."
Small portion of market
While certainly a rapidly growing segment of the overall consumer finance industry – doubling in volume from 2016 to 2020, the overall BNPL market remains roughly 2.5% of the overall consumer finance market. Additionally, perks, such as rewards programs, fraud protection and universal retailer acceptance mitigate any large market share losses for credit card issuers for the foreseeable future.
BNPL platforms, which allow retailers to subsidize sales growth costs, cater primarily to non-prime consumers or those lacking a credit history, are considered the more attractive option to Millennial and Generation Z borrowers, in part due to the relatively short loan duration and, in most cases, a 0% interest rate.
Credit card financing at $4tn
As a result, BNPL platforms have doubled in transaction volume to over $100bn since 2016, while credit card receivables have grown at a more modest 4% over that same period, Fitch notes, citing a report from McKinsey & Co. Total credit card financing, however, totals a much larger $4 trillion globally.
"Still, BNPL platforms are making inroads into the brick-and-mortar channel by offering virtual cards and linking debit cards to their digital apps while offering additional products and services," Fitch analysts add.
The rapidly changing technological environment catering to younger consumers leading the growth in BNPL options is considered a longer-term threat to credit card issuer profitability, particularly monolines. "Failure to adapt and compete effectively with these new payment/commerce constructs could erode market share and reduce profitability, which could lead to negative rating momentum for monoline card issuers," Fitch Ratings says.
Read more:Why BNLP is fintech's new favourite buzzword