FirstGroup sells iconic US Greyhound business for $172m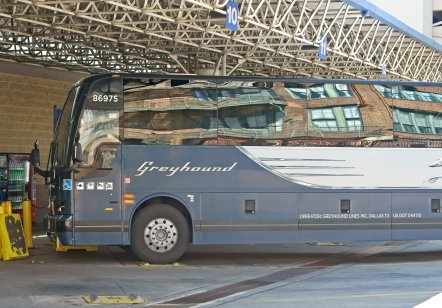 British multi-national transport group FirstGroup announced on Thursday the sale of Greyhound Lines for $172m after it reached an agreement with Neptune Holdings, a corporation 100% controlled by FlixMobility, completing its stated strategy to focus on its UK public transport businesses.
FlixMobility, global mobility provider of the FlixBus brand, also confirmed on Thursday its acquisition of Greyhound – the largest provider of long-distance bus transportation in the US.
The purchase brings together FlixBus' shared mobility expertise with Greyhound's iconic nationwide presence and experience, FlexMobility said. The FlixBus Global network serves over 2,500 destinations in 36 countries outside of the US with 400,000 daily connections, while Greyhound currently connects approximately 2,400 destinations across North America with nearly 16 million passengers each year.
Greyhound properties and net liabilities
FirstGroup said $140m of the sale would be paid initially – and the remaining $32m would be paid in installments over 18 months.
The company said it would be retaining Greyhound properties initially, with an estimated net value of $176m, and will be leasing them back to Greyhound at market rates before selling them over the next three to five years.
FirstGroup stated it also retained certain legacy Greyhound net liabilities, including pension, self-insurance and finance leases settled at closing, which in total were valued at $320m as of 27 March 2021, as well as grant receivables, buyout premia and other items estimated at a net cost of $47m. The group also retained $197m of proceeds from the sale of First Student and First Transit earlier in the year.
The business said the transaction was not subject to any closing conditions and will complete today.
Comments from FirstGroup and FlixMobility
David Martin, FirstGroup executive chairman, commented on the deal: "Greyhound is an iconic business which has been at the heart of North American life for more than a century, through its unique national network that connects communities across the continent. We are proud of the significant developments we made to Greyhound's business model during FirstGroup's ownership, including the introduction of express point-to-point routes, real-time pricing and yield management and a transformed customer offering and experience.
"This transaction realises an appropriate value for Greyhound's operations and ensures Greyhound's legacy liabilities are suitably managed. Today's agreement regarding Greyhound's future completes the Group's portfolio rationalisation strategy which has refocused FirstGroup on its leading UK public transport businesses with a strong platform to create sustainable value going forward," he added.
Jochen Engert, founder and CEO of FlixMobility, also commented on its acquisition: "The continuous expansion of our network through partnerships and acquisitions has always been an integral part of our growth strategy to build our global presence. The acquisition of Greyhound is a major step forward and strengthens FlixBus leading position in the US. The FlixBus and Greyhound teams share a common vision to make smart, affordable and sustainable mobility accessible to all," he said.
Greyhound is the only nationwide operator of scheduled intercity coach services across the US, as well as operations into Canada and Mexico. Its iconic brand has been a mainstay of the North American transportation landscape for more than a hundred years.
Read more: Pipeline company Kinder Morgan boosts profit 8.79%