First Republic Bank beats Wall Street in Q3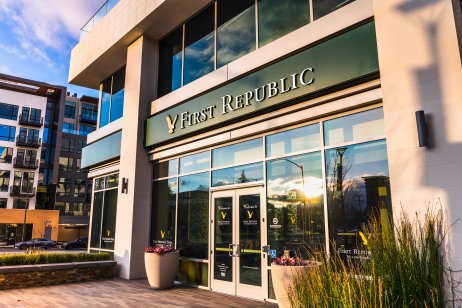 Shares of First Republic Bank (FRB) were up nearly 3% on Wednesday morning after the company released fiscal earnings showing the San Francisco-based bank beat Wall Street expectations in its fiscal Q3 2021.
At noon, the shares traded at $206.23 (£151.13), a gain of $5.50 per share.
Earnings details
According to the company's earnings statement, FRB reported revenues of $1.3bn, up 30% from a year ago. The bank's net interest income also increased by 26.7%, coming in at $1.1bn in Q3.
Overall, the company's net income was $367m, up 26% from Q3 2020.
FRB paid out a cash dividend of $0.22 per share as well, which will be payable to shareholders on 12 November.
It also reported diluted EPS of $1.91 compared to Wall Street estimates of $1.84 per share, according to analysts at MarketBeat.
Over the last three years, FRB's earnings per share have increased by more than 17%.
Jim Herbert, founder and co-CEO of FRB, described Q3 in a press release as "a strong quarter of growth."
"Our client-centric business model continues to perform very well across all our segments and markets," Herbert said.
Into the future
Looking ahead, the company says its growth in loans and wealth management clients will help propel it into the future.
In Q3, FRB originated a company record of $15.5bn in loans. It also increased its wealth assets by 49.7% up to $251.7bn. At the same time, wealth management revenues increased by 65.1% up to $209.3m.
Hafize Gaye Erkan, Co-CEO and president of FRB, said the bank's quarterly performance reflects its continued credit quality.
In Q3, FRB reported net charge-offs of just $292,000, or less than 1 basis point of average loans. Nonperforming assets also remained low at just 7% of total assets.
"Credit quality remains excellent, further reflecting the safety and stability of First Republic," he said in a statement.
Read more: Pensions think-tank puts a value on financial advice