Fennec Pharmaceuticals (FENC) suffers setback from FDA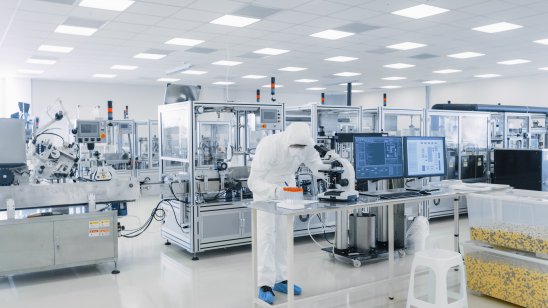 Fennec Pharmaceuticals (FENC) failed to gain US Food and Drug Administration approval for its only product in clinical trials, PEDMARK, and shares plummeted on Monday then fell further on Tuesday.
The FDA raised issues with Fennec's production facility for PEDMARK, a treatment to prevent hearing loss in paediatric cancer patients.
The two parties will now seek to schedule a Type A meeting to discuss what measures need to be taken before another New Drug Application can be submitted. This was the second FDA rejection of a Fennec NDA for PEDMARK, with both decisions based on manufacturing facility deficiencies.
Those delays did not play favourably in the market as shares lost more than half their value, dropping from $9.64 at close on Friday, all the way to $4.37 during Tuesday's mid-day trading.
Fennec stock had gained nearly 30% over the course of the year and was trading near its 52-week high prior to Monday's development. Shares hit a 14-month low on Monday and continued to tumble on Tuesday.
PEDMARK's potential
The FDA bestowed a Breakthrough Therapy and Fast Track Designation in 2018 upon PEDMARK.
It could become the first preventive treatment on the market to combat ototoxicity – the overarching term for hearing loss, equilibrium deficits and ringing in the ears – in paediatric cancer patients who received platinum-based chemotherapy. In the US and Europe, more than 10,000 paediatric patients undergo platinum-based chemotherapy annually.
Cisplatin and other platinum-based compounds have become key components in treating paediatric brain, bone and other cancers, but have been known to cause hearing loss, deafness and balance issues in patients.
Not only are young patients often left with a lifetime of costly and cumbersome treatments, such as hearing aids or cochlear implants, but speech, reading and other aspects of development can be hindered significantly.

Fennec said that a pair of Phase 3 clinical studies had shown promising results for PEDMARK's ability to abate hearing loss in paediatric patients.
Potential class action
A Philadelphia law firm wasted little time in launching an investigation and sowing the seeds of a potential securities class-action lawsuit on Tuesday.
Kehoe Law Firm issued a news release encouraging any Fennec investors with losses of $25,000 or greater to fill out a securities class-action questionnaire. Neither Kehoe nor Fennec responded to phone inquiries from Capital.com.
"Kehoe Law Firm, P.C. is investigating whether Fennec Pharmaceuticals Inc. violated federal securities laws or engaged in other unlawful business practices," the release read.
Read more: Cumberland Pharmaceuticals (CPIX) soars on FDA label approval