FedEx (FDX) stock up 8% on strong Q2 earnings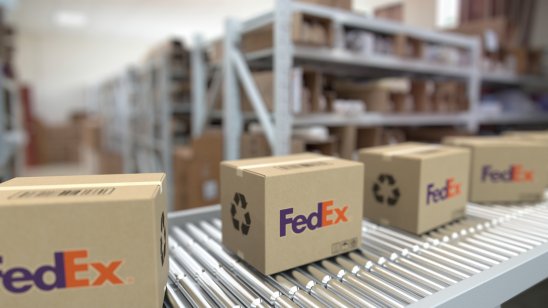 FedEx delivered its shareholders a holiday gift on Thursday as its stock shot up 8% to $256.70 per share after reporting its second-quarter earnings.
The stock has sent shareholders on a tough ride over the last six months as it's lost more than 17% in value.
Earnings details
Ahead of the earning release, investors were eager to see whether the company would report increased activity as the US economy continues to heat up.
FedEx reported earning revenue of $23.5bn (£17.64) in Q2 and operating income of $1.6bn, up 9% on an annualised basis.
The company attributed its revenue growth to higher yields and increased international shipments, which partially offset the "continued challenges" of its staffing shortage.
Earnings per share (EPS) were reported at $3.88 compared to analyst estimates of $4.28, according to 22 analysts surveyed by Yahoo Finance.
Michael Lenz, the company's chief executive, said the quarterly results showed an "effective management of (FedEx's) cost and expected labor availability challenges."
Share repurchase program
The company also announced that its Board of Directors authorized a $5bn share repurchase program.
The program will be in addition to the one already in effect from 2016 when the Board authorised the repurchasing of 25 million shares. FedEx said 2.3 million shares remain outstanding.
As part of the new repurchase program, FedEx will purchase 80% of its target stock for $1.5bn.
The company has repurchased more than $750m of FedEx common stock in 2021, according to the earnings statement.
Fiscal-year outlook
Looking ahead to the rest of the fiscal year, FedEx expects to report EPS between $18.25 and $19.25.
It also plans to report capital spending of $7.2bn by the end of the year.
Read more: SEC proposes modernised stock buyback rules