FedEx Corp (FDX) allowed to buy minority stake in Delhivery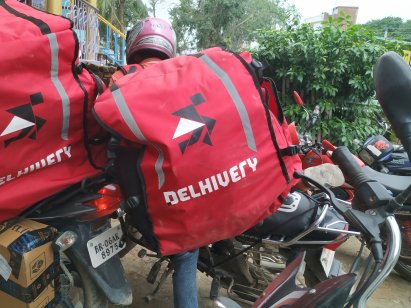 India's antitrust regulator will allow US conglomerate FedEx Corp (FDX) to purchase a minority stake in domestic logistics startup Delhivery.
The Competition Commission of India (CCI), in a 23 November statement, said the parties will execute certain interconnected and ancillary transactions.
The cross-border deal will see the $65.8bn (€58.7bn) American group's subsidiary, FedEx Express's Indian arm buy a minority stake in Delhivery. The startup will acquire some local operating assets of FedEx Express, and of the group's courier company TNT.
Stock market floatation
Earlier this month, Softbank Group-backed Delhivery filed draft papers with India's markets regulatory for an initial public offering (IPO) of its shares. Founded in 2011, the firm now intends to raise some INR74.60bn ($1bn) from the issue.
NYSE-traded FedEx announced in July that it will invest $100m in Delhivery. Under the agreement, FedEx Express' chief executive Don Colleran will be nominated to join the Delhivery Board of Directors.
"FedEx Express will focus on international export and import services to and from India, and Delhivery will, in addition to FedEx, sell FedEx Express international products and services in the India market and provide pick-up and delivery services across India," according to the media statement.
"This transaction combines the FedEx global network with Delhivery's extensive pan-India network and technology solutions to bring the best of both worlds together…", the statement added.
A strategic priority for FedEx
Delhivery covers 18,700 pin codes in the sub-continent. It offers freight, transportation, supply chain management and warehousing services to 15,000 customers, who operate across different business models and are present across the value chain.
"India is a strategic priority for FedEx," FedEx Corp's chief operating officer Raj Subramaniam stated in July. The "strategic alliance will support our long-term vision to grow our India business and serve customers seeking to expand in or enter the Indian market..."
Data available with Delhivery showed that the Indian logistics sector recorded a direct spend of $216bn in the financial year 2019-20.
Read more: India's Puranik Builders gets regulatory approval for IPO