Facebook changes name to Meta as it bets on virtual worlds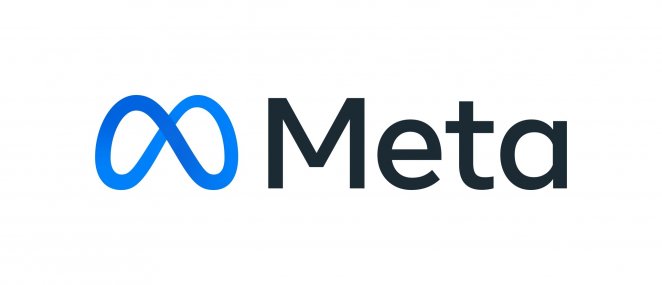 Betting its future on the development of intricate 3D virtual worlds, Facebook CEO and founder Mark Zuckerberg announced Thursday that the company will be known as Meta from now on. The new name is a nod to the metaverse that Zuckerberg believes will characterise the next phase of the company's future.
In the final few minutes of a live presentation that lasted more than an hour, Zuckerberg unveiled the new name to about 23,000 viewers and explained why he chose it.
"I used to love studying classics, and the word meta comes from the Greek word meaning 'beyond,'" he said. "For me, it symbolises that there is always more to build. There's always a next chapter to this story."
Humans could become holograms
The annual Connect virtual conference kicked off by Zuckerberg was aimed at developers and hosted on the Facebook Reality Labs site. The presentation featured people interacting with holograms – or becoming them – as they participated in sports, attended concerts, played games, worked in virtual offices, and even learned surgical techniques.
"Avatars will be as common as profile pictures today, but instead of a static image, they're going to be living 3D representations of your expressions or gestures that are going to make interactions much richer," Zuckerberg said.
The past two pandemic-era years have caused people to interact virtually more than ever before, laying the groundwork for tech companies to take even bigger leaps into unexplored frontiers.
"In the next five or ten years, a lot of this is going to be mainstream and a lot of us will be creating inhabited worlds that are just is detailed and convincing as this one," Zuckerberg said.
What is your sentiment on META?
Vote to see Traders sentiment!
Sci-fi novelist coined 'metaverse'
The concept of a metaverse was first coined in Neal Stephenson's science fiction novel Snow Crash (1992). Zuckerberg wants Meta to lead the way in turning the imaginary metaverse from fiction to reality in his elaborate vision of a virtual world that would augment real-life experiences.
The name change for Facebook comes after a storm of bad publicity following whistleblower and ex-employee Frances Haugen leaking scores of documents that revealed damaging insights into the internal workings of the company. Testifying to the Senate Commerce Subcommittee on Consumer Protection earlier this month, Haugen alleged that her former employer valued profits over safety.
"I believe that Facebook's products harm children, stoke division, weaken our democracy," she said in her opening statement to the subcommittee.
Rebrand not connected to bad publicity, founder maintains
Although Zuckerberg has insisted the rebranding has nothing to do with negative publicity, some critics view the move as a transparent attempt by Meta to achieve a metamorphosis. Zuckerberg touched on the controversy in his presentation, but only briefly.
"With all the scrutiny and public debate, some of you might be wondering why we're doing this right now," he said. "The answer is that I believe we're put on this earth to create. I believe that technology can make our lives better."
Zuckerberg admitted some critics will never be convinced that looking ahead is the right path for Meta.
"I know that some people will say that this isn't a time to focus on the future. And I want to acknowledge that there are important issues to work on in the present. There always will be. So for many people, I'm just not sure there ever will be a good time to focus on the future."
Corporate structure stays the same
The market responded to the name-change news by pushing Facebook's share price up 1.51% higher Thursday. Effective 1 December, the company will leave its old ticker FB behind and start trading under MVRS. In a press release, Meta stated that while its corporate structure will not change, it will begin reporting its financials under two operating segments: Family of Apps, and Reality Labs.
Zuckerberg said the past few years have been "humbling for me and our company in a lot of ways. One of the main lessons that I've learned is that building products isn't enough. We also need to help build ecosystems so that millions of people can have a stake in the future, can be rewarded for their work, and benefit as the tide rises. Not just as consumers, but as creators and developers."
Marne Levine, Meta's chief business officer, said the company is earmarking $150m that will be used "to train the next generation of creators to build immersive learning content and increased access to devices."
Read more: Amazon down 4.72% after close as earnings, revenue fall short
The difference between stocks and CFDs:
The main difference between CFD trading and stock trading is that you don't own the underlying stock when you trade on an individual stock CFD.
With CFDs, you never actually buy or sell the underlying asset that you've chosen to trade. You can still benefit if the market moves in your favour, or make a loss if it moves against you. However, with traditional stock trading you enter a contract to exchange the legal ownership of the individual shares for money, and you own this equity.
CFDs are leveraged products, which means that you only need to deposit a percentage of the full value of the CFD trade in order to open a position. But with traditional stock trading, you buy the shares for the full amount. In the UK, there is no stamp duty on CFD trading, but there is when you buy stocks.
CFDs attract overnight costs to hold the trades, (unless you use 1-1 leverage) which makes them more suited to short-term trading opportunities. Stocks are more normally bought and held for longer. You might also pay a stockbroker commission or fees when buying and selling stocks.