Exclusive: Fincann CEO Gurien on Visa memo, cannabis industry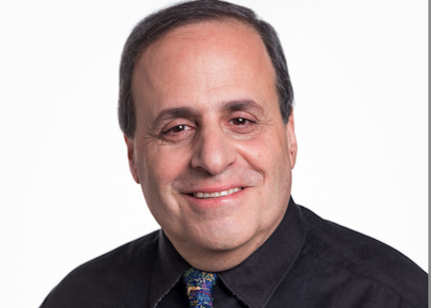 Visa (V) issued an advisory last month that the use of cashless ATMs violated its terms of service, and while it didn't mention marijuana dispensaries specifically, an end to cashless ATMs could complicate payments for already encumbered cannabis businesses.
Visa, like most financial institutions ––lenders, banks, payment processors, etc –– has policies against interaction with cannabis businesses in the US, under the aegis of the longstanding federal ban on marijuana. It is still a Schedule 1 drug federally, meaning it has no recognised medicinal use, even though the majority of states have legalised it for medicinal use and a growing number of states have ended prohibition of recreational use as well.
"Cashless ATMs are primarily marketed to merchant types that are unable to obtain payment services—whether due to the Visa Rules, the rules of other networks, or legal or regulatory prohibitions," Visa's memo read. "Therefore, supporting this scheme affects the integrity of VisaNet and the Plus network, as well as the Visa payment system."
"The major card networks, including Visa, Mastercard, American Express, and Discover, are opposed to supporting the cannabis industry due to much of the same prejudice and misunderstanding that discourages the banking industry, " Fincann CEO Nathaniel Gurien responded, while acknowledging the validity of the pushback against cashless ATMs and recommending businesses shift toward more compliant configurations.
Industry prevalence
Cashless ATMs are common at cannabis dispensaries, with software enterprise Akerna estimating that they are used in about half of the roughly 7,000 known dispensaries in the US. Visa categorized their use as a "scheme" in which point-of-sale transactions are "miscoded" at ATM withdrawals. Gurien also described them as "a scheme promulgated and repurposed for cannabis," which he said began receiving more intense scrutiny from financial regulators and law enforcement agencies recently.
"Up until a year there was no obvious consequence except that a couple days of receipts might get stuck in the system," Gurien said.
Every non-cash method has had some level of legal nebulousness because of ties to the federal banking system. Companies like nationally operational Hypur and Florida-based CanPay offer Automatic Clearing House (ACH) transfer alternatives, which are still tied to the federal system. The funnelling of the industry toward cash operations has increased the already high risk of robbery for businesses, increasing expenses for security and transport.
Tax trouble, payment problems
Further complicating matters are US tax codes, notably the President Richard M. Nixon-era IRS code 280E, which taxes all business-related income but does not allow deductions for individuals and businesses dealing with Schedule I or Schedule II substances.
Companies like Gurien's Fincann have strived to forge pathways and partnerships to compliant and legal financing for the various sectors of the cannabis and hemp industries, though not without encountering a labyrinth of roadblocks and ambiguities. Over the course of years, his team and industry-amenable financial institutions such as California's Northbay Credit Union and more than 200 other federally licensed banks have adapted and refined methods.
"What we now have operating are somewhere less than a dozen various types of ACH solutions operating off an app structurally similar to Hypur," Gurien said, adding that some systems have had success compartmentalizing debit and credit payment processing as a means of increasing compliance and legality.
Federal guidance
Bills to address cannabis financing and regulatory overhauls toward the substance have been debated in the US legislature. However Gurien said he felt that a measure like the Safe Banking Act would be at most a signal rather than an agent of change vis-a-vis the policies of financial institutions. He added that the pervasive impression that cannabis industry financing is outright illegal under US federal statutes is a misnomer.
Between 1996, when Between 1996, when California passed Proposition 215 permitting the use of marijuana for a long list of potential conditions, and 2014, there was greater confusion surrounding the financing of cannabis cultivation, distribution and sales operations. But the US Department of the Treasury's Financial Crimes Enforcement Network issued clear guidance in 2014 that "clarifies how financial institutions can provide services to marijuana-related businesses consistent with their (Bank Secrecy Act) obligations," the FINCEN document read.
"Cannabis banking has been encumbered with virtually no federal restriction since at least 2014," Gurien said.
Financial sector obstinance
Despite existing guidance that outlines manners that the cannabis industry can be financed in compliance with federal law and enforcement standards, financial institutions have remained loath to change course.
Yet the cannabis market had a global valuation of more than $22bn (16.3bn) in 2020, with an estimated compound annual growth rate of around 14%. Its fastest growing market was North America by a wide margin. Those figures typically would typically beckon lenders, payment processors and more to an industry, but thus far financial institutions have taken a generally hard-line approach to cannabis.
Gurien said he expected an atmosphere of de facto legalization by the end of 2023, but that an easement of the financial sector's recalcitrance could expedite that process.
"My ears to the ground and some of the subtle signs indicate that [financial institutions] are getting pretty keen to open it up and they're looking for an external pretext to say that by doing so that they aren't contradicting their previous position," Gurien said.
Read More: US cannabis company Springbig to go public