Evergrande shares resume trade as default deadline nears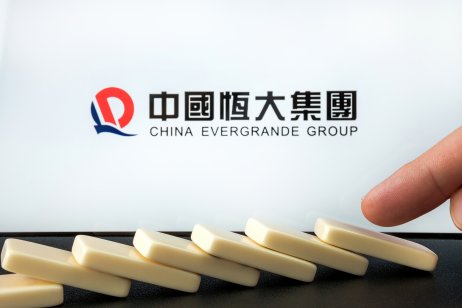 Shares in debt-ridden Chinese property developer Evergrande opened over 10% lower on Thursday after resuming trade following an over two-week trading halt.
Evergrande on Wednesday announced the collapse of a HK$20bn ($2.58bn) stake sale in its property management unit to Hopson Development, fuelling concerns in its ability to pay off debts totalling over $300bn.
On Saturday, a 30-day grace period on an $83.5m interest on dollar bond due last month comes to an end for Evergrande. Markets will be concerned with what happens next when the offshore bond officially becomes a default.
Hopson Development and Evergrande unit resume trade
Shares in unit Evergrande Property Services and suitor Hopson Development also resumed trade on Thursday, with the former dropping over 8% and the latter gaining nearly 1% on Thursday's open.
The resumption of trade in Hopson Development, Evergrande and its unit on Thursday opens up a part of a record $61bn in stocks currently at trading halts in Hong Kong, according to the Financial Times.
Rules regarding trading halts are less stringent on the Hong Kong stock exchange (HKEX) compared with its global peers. HKEX allows 18 continuous months of trading suspension to companies listed in Hong Kong before delisting them.
What is your sentiment on 3333?
Vote to see Traders sentiment!
Risks on the horizon
Real estate firm Modern Land became the latest to announce halt trading on Thursday after cancelling plans to repay a part of its $250m dollar bond due on 25 October. Trading of shares in property peers Fantasia and Sinic have been halted since September and both companies have flagged default risks during the period.
Data showing new home prices in China falling for the first time since February and Beijing's property tax plans add further pressure on Chinese property developers.
"With the benchmark US S&P500 back at all-time highs, you could be forgiven for thinking that everything is well with the world. However, the events that were worrying investors just a couple of weeks ago haven't disappeared, and with the resumption of Evergrande trading today, they may return from the periphery," said ANZ Research in a note.
Read more: Evergrande loses lifeline as .58bn property deal collapses