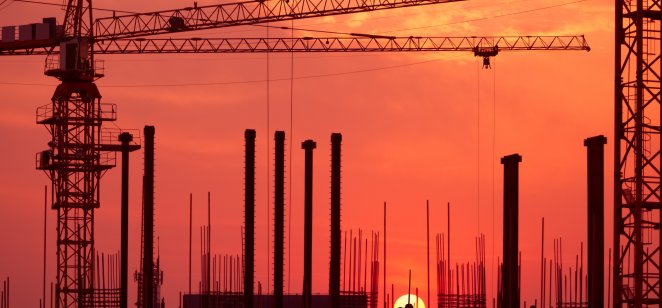 Hopes that Evergrande's default will not turn into wider property market slowdown appear to be quickly fading. Latest data from various private sources show that housing sales in China slumped sharply in September, which is traditionally a strong month for the real estate sector.
According to data seen by Capital.com, at least six large property developers reported a year-on-year drop of more than 20% in sales for the month of September.
Among the key listed property developers, China Resources Land said on Tuesday that its sales fell 28.2% in September, Country Garden reported a 29.35% drop in sales, Sunac's sales fell 32.33%, Longfor Group's sales dropped 32.76%, Shimao Group's sales fell 29.9%, China Vanke reported a 33.79% drop in sales and China Overseas Land & Investment reported a 41.6% drop in sales.
September sales slump
Last week, multiple new sources cited data by China Real Estate Information Corporation that showed the top 100 Chinese property developers reported a 36% drop in sales in September. While over 90 of the top 100 developers reported a year-on-year drop of more than 30%.
The slowing sales and generally sombre mood towards China's property sector has already led to a heightened number of credit rating cuts.
Since the start of September S&P has downgraded; Central China Real Estate, Guangzhou R&F Properties, Jiangsu Zhongnan Construction, Fantasia and Sinic, while Fitch has lowered the ratings on; Xinyuan Real Estate, Guangdong - Hong Kong Greater Bay Area Holdings, Fantasia and Sinic.
Debt repayments missed
Of these, Fantasia has already missed debt payment deadlines and Sinic said on Tuesday that it will not have enough financial resources to make payments on principal and last interest instalment on a $250m 2021 bond due 18 October.
The Chinese government has so far been watching from the sidelines. Apart from liquidity injections by the People's Bank of China to help support equity markets and assurances by the central bank to support the real estate sector, there has been little else in terms of policy measures.
Despite the increasing signs of distress in China's real estate sector, experts are still betting against a meltdown of the country's property sector and financial system. Instead, they expect the government to step in and prevent a crisis.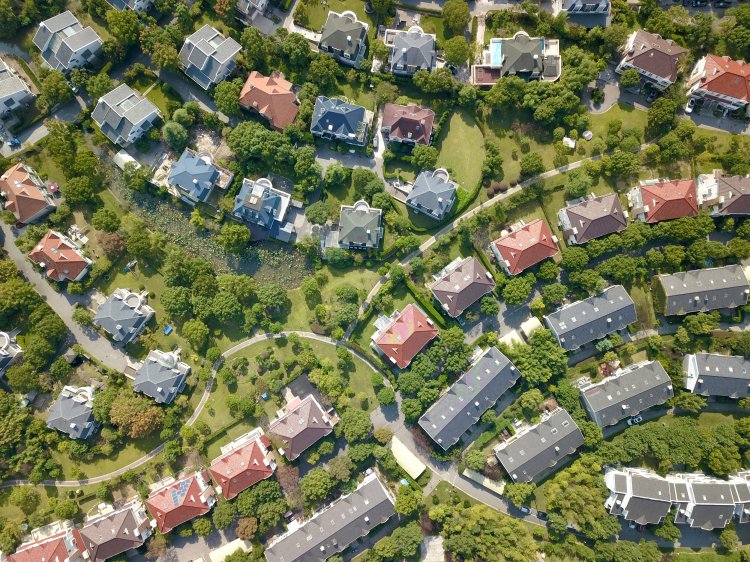 An aerial view of suburban residential area in the Jinqiao community of Pudong, Shanghai, China - Photo: Shutterstock
Slowdown to continue
"There are signs of slowdown in the physical (real estate) market in the second half (of 2021) which a prolonged slowdown for the rest of the year may see some alleviating easing measures by the government next year," Lorraine Tan, Morningstar's director of equity research in Asia, said in a webinar on Tuesday.
According to Elliot Clarke, senior economist at Westpac, there will not be a "material sustained effect" on investor appetite for the Chinese economy overall.
"The capacity of Chinese authorities to ease stress in the markets is second to none," he added.
The three red lines
But what will not happen is China easing the so-called "three red lines" rule. This trifecta of measures restrict property developers' access to bank loans unless they meet thresholds on; liabilities to assets, net debt to equity and cash to short-term debt.
"We think the overriding policy principles of the current tight policy environment headlined by the three red lines would continue to persist," Morningstar's Tan said.
The rules played an important role in Evergrande's collapse, but according to Westpac's Clarke, the ultimate objective is to "reduce debt and improve profitability" of the sector, which is a clear positive for the long-term health of the sector.
Property firms "buckling"
However, not everyone is convinced about the property sector being insulated from a sustained slowdown. According to S&P Global Ratings, the three red-lines have left several property firms "buckling under pressure".
"We see a risk that a disorderly correction in the property market could cause sharp price declines, hitting the personal wealth of homeowners. Such an event could also contribute to large-scale losses by investors in wealth management products, and the contractors and service firms that support the developers," S&P said in a note on Wednesday.
Mark Williams, chief Asia economist at Capital Economics, however says the problems faced by Evergrande stretch beyond the short-term. In a recent note he said ailing property developer problems reflected a secular shift in the Chinese economy.
Construction will slow "substantially"
"The root of Evergrande's troubles – and those of other highly leveraged developers – is that residential property demand in China is entering an era of sustained decline. Relaxation of regulatory controls on the sector wouldn't change this fundamental constraint.
"Construction, a key engine of China's growth and commodity demand, will slow substantially over the next few years, whether or not the economy escapes the current crunch unscathed."