Evergrande (3333) may push other bondholders 'over the edge': Analyst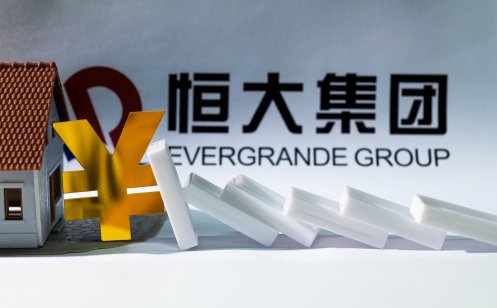 Evergrande may trigger a wave of in-court restructurings as foreign investors in Chinese real estate grow more concerned about the safety of their investments, a restructuring expert from Ernst & Young said on Friday.
Ben Pickering, a principal in Ernst & Young's Restructuring Advisory Services group, said his firm is actively tracking 50 real estate companies in China ranging in size from Evergrande's $39bn (£29.5bn) of debt to companies with $3–$4bn of borrowings.
"Bondholders were afraid to take any steps because they figured the Chinese government would fix it all," said Pickering. "Now I think they are getting nervous because China Evergrande is the one that's pushing them over the edge."
Pickering spoke at a panel on real estate restructuring at the American Bankruptcy Institute's Winter Leadership conference in Rancho Palos Verdes, California.
Fitch downgrades Evergrande
Fitch Ratings on Thursday downgraded Evergrande and its subsidiaries Hengda and Tianji to "Restricted Default" due to non-payment of coupons due on $645m of Tianji bonds.
"There has been no announcement from the company or the trustee regarding the coupon payments due 6 November for the two Tianji bonds after the grace periods lapsed. In addition, the company did not respond to our request for confirmation on the coupon payments. We are therefore assuming they were not paid," Fitch said.
Earlier in the week, on Tuesday, Standard & Poor's said a demand by a creditor that Evergrande repay $260m shows liquidity remains weak.
"We continue to believe that a default by the Chinese developer looks inevitable," S&P said.
Foreign bondholders 'left holding the bag'
Pickering believes the Chinese government will protect all the local creditors, including buyers, suppliers and construction companies. Foreign holders will be "left holding the bag."
"I think that's now beginning to come to light," Pickering opined. "Now the plan is becoming pretty clear, which is 'we're not taking care of you, foreign bondholders.'"
As a result, Pickering said foreign debtors will look beyond Evergrande. He explained that many Chinese real estate entities have overseas ties, providing investors in the US and elsewhere indirect paths to remedies.
"They're going to protect all the locals. Foreign holders are going to be left holding the bag. I think that's now beginning to come to light."
by
EY's Ben Pickering on his expectations for Evergrande
Fantasia's troubles
Pickering used Fantasia Holdings Group as a potential example. The developer of luxury apartments went into default after failing to pay $206m of debt in October. The company further disclosed on 10 December that it received a notice from TFI Securities and Futures Limited that Fantasia did not pay $97m owed.
Pickering explained that although Fantasia has Chinese owners, the holding company below that is located in the Cayman Islands, with spurs in the British Virgin Islands, Cayman Islands, the Bahamas and Bermuda.
This sprawl leaves Fantasia and similarly structured companies vulnerable to court actions outside China.
For example, creditors could seek a court order in the Caymen Islands. Should the order be granted, the creditors could then seek a Chapter 15 proceeding in the US. Such an action allows the US Bankruptcy Court to give foreign proceedings the force of law within the US court system.
"(A) lot of these (Chinese real estate companies) have US assets. So how do you get to the US assets for the benefit of the US bondholders? Through a liquidation order from a provisional liquidation status," Pickering said. "We are beginning to see a lot of these now. We got appointed as a receiver in one."
Read more: Fitch gives Chinese real estate developers default ratings