European stocks wobble on Omicron vaccine-escape worries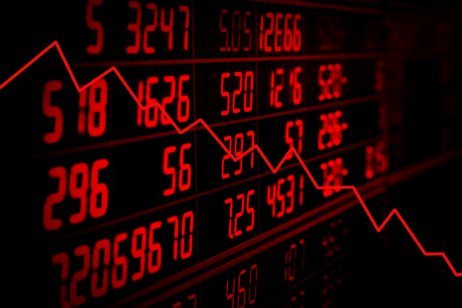 UK stocks inched lower on Thursday, as concerns about the effectiveness of vaccination programmes against new strains of coronavirus intensified and heightened pressures on booster vaccines being rolled out sooner.
European stocks followed London's FTSE 100's 0.7% fall, with the Euro Stoxx 50 Index dropping 1.4%, following pharmaceutical giant Moderna's warning that vaccine effectiveness may be decreasing and it may take several months for jabs to be modified to deal with the number of mutations Omicron presents.
Overnight in Asia, Hong Kong's Hang Seng Index gained, but the US S&P 500 Index struggled.
What's interesting today: AJ Bell announced a dividend increase and an unexpected shareholder payout as annual profits were hiked by 13%. Royal Dutch Shell also announced a share buyback programme worth $1.5bn, as it sold its US Permian business.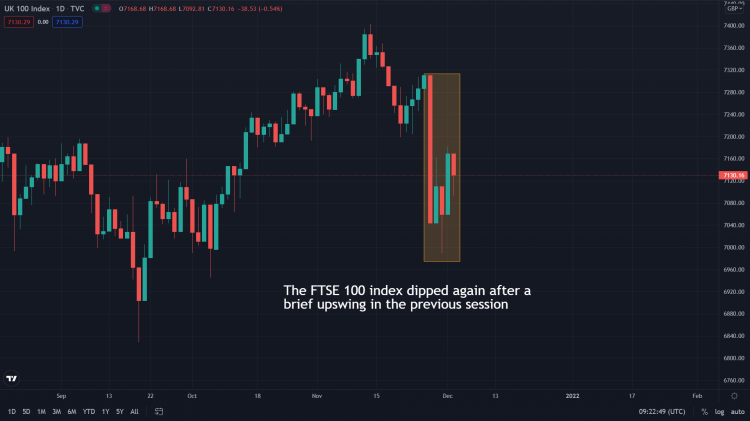 Stocks chart – Credit: TradingView
Why are stocks down today?
First Omicron case detected in fully vaccinated traveller: The first Omicron case was recently detected in a fully vaccinated US traveller who had been to South Africa.
What this means: Although the US government and markets knew that the new variant would likely arrive sooner or later, the shock of the strain being discovered in a fully vaccinated individual still rattled investors because it may be proof of decreasing vaccine effectiveness. Traders were also disturbed by speculation that the world may soon have to switch to a three-jab programme to deal with the numerous complex mutations this strain presents along with fears that Omicron may overwhelm the world in a few months.
What is your sentiment on UK100?
Vote to see Traders sentiment!
Stock markets: key highlights
Market sentiment
Top stock gainers: UK and Europe
Top stock losers: UK and Europe
Stocks news: what you need to know today