European stocks: FTSE inches higher as oil and miners shine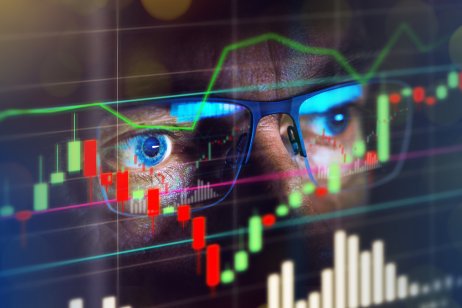 UK stocks inched up on Monday morning reflecting rising investor confidence, as the government conducts talks with firms about soaring energy costs.
In Europe, however, stocks dipped, with inflation fears remaining widespread and rising bond yields adding to concerns about investor confidence. Increasing oil prices and the ongoing fuel crisis have both contributed to damp market sentiment as well.
What is your sentiment on UK100?
Vote to see Traders sentiment!
Market highlights
The FTSE 100 climbed 0.11%
The Euro Stoxx 50 on the other hand fell by 0.25%
Brent crude oil traded at $84 per barrel, up by 1.95% amidst speculations that prices could touch $90 per barrel soon
In Asian markets, the Indian BSE Sensex hit an all-time high of 60.476 after the historic privatisation of the national carrier Air India
The CBOE Volatility Index (VIX), a measure of expected fluctuations in US stocks, rose to 20.03, bouncing back from the 11-day low hit last Friday, indicating an increase in market anxieties
Why is the market up today?
UK stocks reflected a market stabilisation today, as more talks are conducted between the government and industries regarding higher energy bills and the fuel crisis. This has led to renewed hopes of the fuel crisis finally coming under control, especially after Russia's recent offer of help.
Top market movers such as BP and Shell have also received renewed investor confidence after implementing buying restrictions at several of their petrol stations.
Market top gainers
On the FTSE 100, minerals, biotechnology and oil and gas were the top performing sectors
Cadence Minerals, ReNeuron Group and Phoenix Global Resources led the market in gains
On the Euro Stoxx 50, mining, oil and gas and financial services were the best performing segments
Rio Tinto, BP and HSBC Holdings led the market in their respective sectors
Market losers
In the UK, groceries, furniture rentals and investments took a hit
Sainsbury's, Ashtead and Intermediate Capital Group were the top losers in their respective segments
In Europe, the worst performing sectors were automation, gas and postal services
ABB, Air Liquide and Deutsche Post led losses in their respective segments
Read more: UK rate-hike signal lifts the pound and Gilt yields