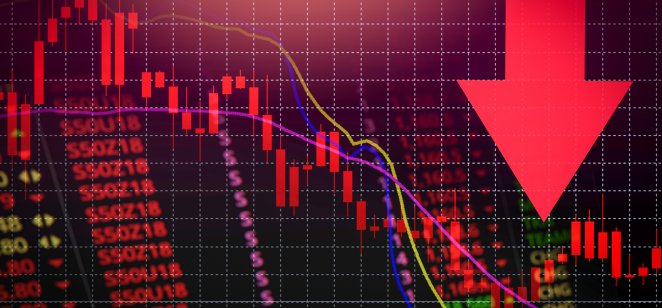 European equity markets were driven lower in early trade on Wednesday, largely due to weakness overnight for US stocks as uncertainties about the global growth outlook deepened following Friday's US jobs report.
The EURO STOXX 50 Index fell 1.2% to 4,174 in the first half-hour of trade in Europe, while London's blue-chip FTSE 100 lost 0.9% to 7,088 and the DAX 30 in Frankfurt shed 1.2% to 15,648.
The sell-off was broad-based, with few sectors escaping – and just a handful of stand-alone stocks enjoying significant gains. On the FTSE 100, Smiths Group was among the gainers – up 3.7% after it sold its medical unit for USD2.4bn.
Overnight on Wall Street, the Dow Jones Industrial Average fell 0.8% to 35,100 as traders returned to their desks following Monday's Labour Day public holiday.
Covid-19 impact
Concerns over slowing growth persist following Friday's significantly lower-than-expected data on US jobs creation as the impact of fresh waves of Covid-19 infections is starting to be felt across the US economy.
While the Eurozone reported forecast-beating second-quarter growth on Tuesday, the boost was primarily felt during the re-opening of the economy when pent-up demand was released as lockdowns ended.
Indeed, some are now questioning what shape the Eurozone growth trajectory will take in the coming quarters now the initial post-lockdown surge is over and people return to being cautious of new strains of the coronavirus.
"As far as the pace of growth is concerned, the peak is in. In practical terms, this means that the third-quarter GDP print will be as good as it gets for a long time," said Claus Vistesen, chief Eurozone economist at Pantheon Macroeconomics.
Havens sought
The equity market sell-off supported the dollar and other haven currencies as investors found safer assets to park their funds. The US Dollar Index – a measure of the dollar's strength compared with a basket of its rivals – rose 0.1% to 92.57. Both the yen and the Swiss franc also made gains.
While commodity markets were spared from the selling seen in equity markets, both oil and industrial metals were off their session peaks, and gold – another traditional haven asset – was up 0.2% at USD1,801.