European markets bounce back amid unclear outlook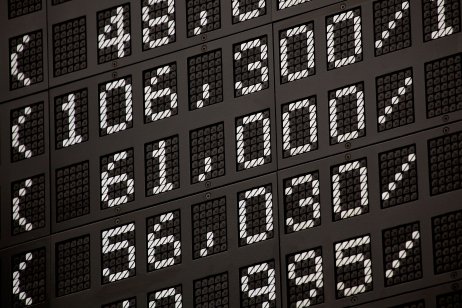 European markets opened up on Tuesday after a downbeat Monday clouded by Omicron fears.
London's FTSE 100 was up 0.9% in early trading, reversing yesterday's 0.99% fall as the government held off imposing more Covid-19 measures. However, Prime Minister Boris Johnson said: "We won't hesitate to take action to protect the public."
Gains were boosted by mining groups as commodity prices turned higher, with Rio Tinto (RIO) stock up 3.4%, BHP Group (BHP) up 2.5%, Ferrexpo (FXPO) up 2.3% and Anglo American (AAL) up 2.2%. Property developers Persimmon and Taylor Wimpey were also among the highest risers.
The pan-European STOXX 600 was up 1% after closing Monday 1.4% lower, with French transport firm Bolloré up 10%. Germany's DAX Index was up 0.9%.
Up and down
While the UK held off additional measures, other European countries have seen stricter rules introduced, including the closure of schools, universities and all non-essential shops, bars and restaurants in the Netherlands, the closure of theatres, concert halls, amusement parks and museums in Denmark, and an 8pm curfew being imposed on pubs and bars in Ireland.
"The continued ebb and flow of flaky sentiment continues for another day," said Michael Hewson, chief market analyst at CMC Markets, in a note.
"While concerns around Omicron remain very real, the prospect of new restrictions being implemented this side of Christmas has receded somewhat, after the UK cabinet decided to wait for more data on hospitalisations and deaths.
"Some of the volatility is being exacerbated by the absence of a lot of market participants as they finish early before picking up the baton again early next year. This may help explain why yesterday's sharp moves lower weren't matched by a move higher in gold prices, which would normally be the case in a risk-off move," Hewson added.
What is your sentiment on UK100?
Vote to see Traders sentiment!
A different market reaction
Markets economist at Capital Economics, Thomas Mathews said that while the world found itself in a similar situation to last December, with rapidly-rising Covid cases and new lockdowns being introduced, global stock markets were reacting differently – with equities being sold off instead of rallying.
"Equities had been boosted last year by the prospect of highly effective vaccines, which seemed to mean that the long-term economic damage from the virus wave would be limited. This year, the prospect of a potentially vaccine-resistant variant seems to have given that optimistic view a harsh reality check," Mathews said.
"Partly in response to high inflation, several major central banks have become much more hawkish. And in the US, at least, large-scale fiscal stimulus like we saw earlier in the pandemic looks increasingly unlikely," he added.
Finally, given the ongoing rally in equities and wider conditions, Mathews said some investors were choosing to take profits at the end of the year.
Unclear outlook
"While the outlook remains uncertain, our base case remains that the effects of the virus abate over time. Accordingly, we suspect that equities will generally recover some of the recent losses," Mathews said.
"But given the prospect of less supportive monetary and fiscal policy, and how far equities have already come, we wouldn't expect this to mark the beginning of another sustained rally, either. Instead, we expect fairly underwhelming returns from equities over the next couple of years," he added.
Read more: US market close: Traders start selling as Omicron scares market