European gas prices continue downward momentum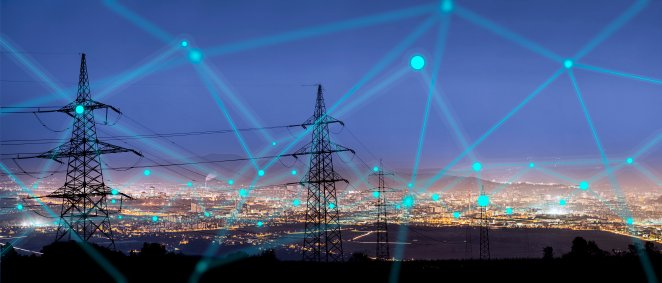 After an 8-week low, Brent crude oil traded at around $78.9 per barrel on Monday, a slight rebound from $78.5 seen at the end of last week. Oil prices have meandered lower from their mid-October peak. Markets still await a strategic release of oil reserves. Japan may agree to the strategic release of oil as requested by the US, reported Reuters. Future prices under downward pressure, as new COVID-19 virus restrictions dampen demand prospects.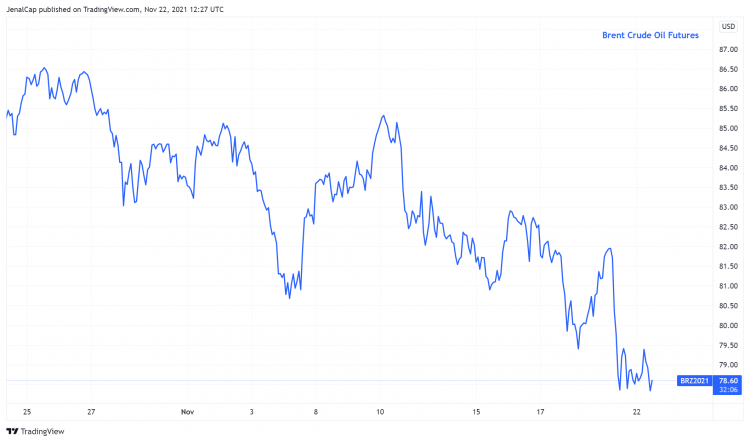 Brent crude oil – Credit: TradingView
European gas prices dropped almost 2% over the weekend, to just under €82 per megawatt-hour, more than a 10% drop from their peak last week. These prices however still remain in the higher range seen since September, as there is still uncertainty around supply of gas from Russia.
President Vladimir Putin has said gas supplies from Russia will increase once the NORD Stream 2 pipeline is completed, as reported by Reuters. European gas prices expected to be affected by new lockdown measures in the region.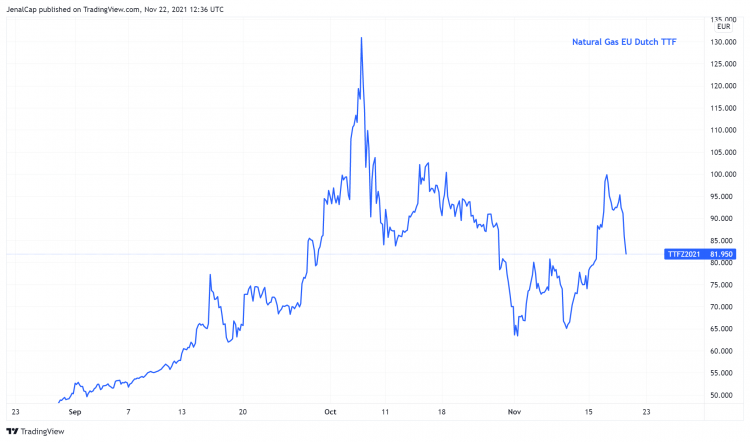 European gas – Credit: TradingView
Read more: 3 reasons why oil price may hit $100 this winter: BofA