Europe gas prices rise as Nord Stream 2 certification suspended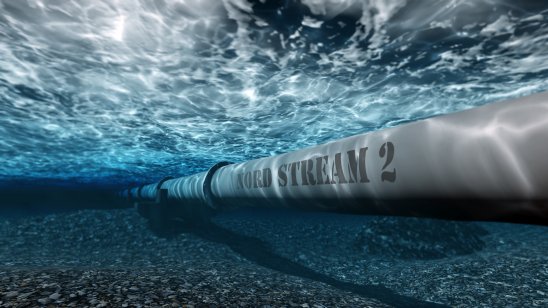 Gas prices in Europe increased on Tuesday morning by 3.35% after the German energy regulator suspended the certification process of the Nord Stream 2 gas pipeline.
The prices rallied past €83 a megawatt-hour in mid-November, the highest in three weeks, as investors reacted to the news.
Moreover, the trading of gas futures on the month-ahead Dutch Title Transfer Facility (TTF), the key European benchmark, was up by 9.8% for December at €87 a megawatt-hour.
Statement from Germany's energy regulator
Germany's energy regulator, the Bundesnetzagentur, announced the certification suspension of Nord Stream 2, the new export gas pipeline running from Russia to Europe across the Baltic Sea, in a statement. It said the Swiss-based consortium needed to form a company under German law to secure an operating licence.
"Nord Stream 2 AG, which is based in Zug (Switzerland), has decided not to transform its existing legal form but instead to found a subsidiary under German law solely to govern the German part of the pipeline. This subsidiary is to become the owner and operator of the German part of the pipeline. The subsidiary must then fulfil the requirements of an independent transmission operator as set out in the German Energy Industry Act," it said.
The Bundesnetzagentur also said that the certification procedure will remain suspended until the main assets and human resources have been transferred to the subsidiary and the Bundesnetzagentur is able to check whether the documentation resubmitted by the subsidiary, as the new applicant, is complete.
What is your sentiment on Natural Gas?
Vote to see Traders sentiment!
Knock-on effect of the suspension
In addition to the increased gas prices, according to analysts, traders are expecting Russia to increase supplies to Europe only when the project receives its final approval.
"Meanwhile, Gazprom booked zero extra gas flows to Europe via Ukraine for December, an auction result showed. Prices were also supported by forecasts of cooler temperatures starting next week," Trading Economics said.
Opposition to the gas pipeline
Nord Stream 2 has faced opposition from some European states – and from the US. Those opposed to it in Europe argue that it will make Europe too reliant on Russian gas – despite surging prices due to a jump in demand fuelling some calls for more Russian supplies.
Ukraine is also opposed to the gas pipeline as it will lose revenues if gas from Russia bypasses pipelines on Ukrainian territory.
Meanwhile, Nord Stream 2 said it had been notified by the regulator but said it is not in a position to comment on the details of the procedure, its possible duration and impacts on the timing of the start of the pipeline operations.
Read more: UK employment up, vacancies hit new record high