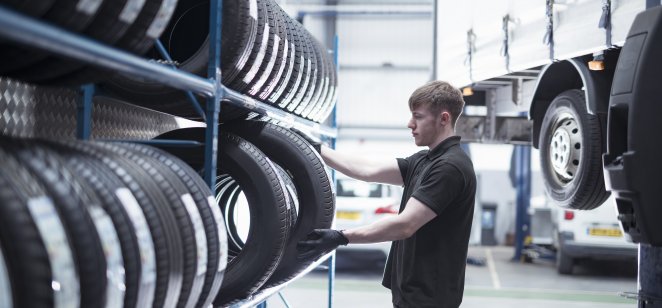 Content
The German economic model took another blow to the guts this morning when the closely watched ZEW sentiment numbers landed. Sheer misery: the survey headline figure collapsed to -55.3 in August compared to -53.8 in July.
Meanwhile the outlook for the eurozone slumped from -51.5 to -54.9 helping send a frail EUR/USD lower to 1.0133 from 1.0168.
Capital Economics said the ZEW numbers were unambiguous. "We…think a recession is unavoidable in the second half of this year as the impact of high energy prices on both households and industry takes effect".
What is your sentiment on EUR/USD?
Vote to see Traders sentiment!
Winter recession is coming
In other words less business profits and less consumer spending power. Greater German inflation pressure is building from a new gas levy hitting consumers which has to mean, in turn, more brain-ache for the European Central Bank.
Can this week's full Harmonised Index of Consumer Prices (HICP) data give EUR/USD any relief? Probably not much. HCIP is crucial goods and services data measuring price changes. There was a 'flash' reading on 29 July but the full figures from Eurostat arrive Thursday.
"Having seen the latest results from the German ZEW survey, a dovish result is likely and will anticipate a bearish attitude for the EUR," FX analyst Francis Fabrizi told Capital.com.
"EUR/USD is still very bearish. We saw a small pullback to 1.0370 resistance level last week, however the rejection from this level indicates price will continue the downtrend towards 0.9769."
He goes on: "I believe we will see price re-test parity soon as traders are turning to USD as a safe haven."
Investor sentiment has also taken a further knock thanks to the European Central Bank hoisting its deposit rate by 0.5 percentage points to zero due to record levels of eurozone inflation.
Stiffening steppe headwinds
As to EUR/GBP, Fabrizi sees more price pressure this week but due to GBP weakness and wider UK recession worry, any deeper drop looks on the back-burner.
| | |
| --- | --- |
| Long position overnight fee | 0.0042% |
| Short position overnight fee | -0.0100% |
| Overnight fee time | 21:00 (UTC) |
| Spread | 0.012 |
| | |
| --- | --- |
| Long position overnight fee | -0.0038% |
| Short position overnight fee | 0.0004% |
| Overnight fee time | 21:00 (UTC) |
| Spread | 0.00006 |
| | |
| --- | --- |
| Long position overnight fee | -0.0079% |
| Short position overnight fee | 0.0030% |
| Overnight fee time | 21:00 (UTC) |
| Spread | 0.00006 |
| | |
| --- | --- |
| Long position overnight fee | -0.0020% |
| Short position overnight fee | 0.0001% |
| Overnight fee time | 21:00 (UTC) |
| Spread | 0.00013 |
Meanwhile count the problems bearing down on Germany: a head-on recession is unavoidable, its energy infrastructure requires an urgent anti-Kremlin reboot – nothing less than a full re-wire – and it is uncomfortably dependent on skilled foreign labour to offset an ageing workforce.
No country is more exposed to global supply chain snarl-ups. ING's Chris Turner said the news that Germany will impose a gas levy, confirming its government can't reasonably shield households from the energy crisis, means the UK looks less of an outlier.
"This will be one of the factors helping to limit EUR/GBP gains and could actually favour a drift back to the 0.8390/8400 area."
Sterling stronger?
Turner said July's UK employment data was a mixed bag for sterling. "This showed a slight slowing in hiring but strong average earnings – the latter pointing to hoarding of staff."
"We think the data supports a 50bp Bank of England hike on 15 September [45bp currently priced]. In all, EUR/GBP can soften a little, but a stronger dollar means that Cable can go sub 1.20 again."
The wider picture is likely to mean more USD support as the People's Bank of China (PBoC) looks hard at another renminbi mini-devaluation to boost growth. A more hawkish set of FOMC minutes looks likely tomorrow night meanwhile US housing starts – residential construction – data is due shortly.
But the backdrop remains confusing with USD rising across the board despite weak US data and US treasury yields easing lower, again.
Remember, Saxobank said this morning, "that the US dollar is a financial condition unto itself and one of the most import exchange rates, the USD/CNH rate should be on every trader's radar".
Further reading