Ericsson (ERIC) snaps up Vonage for $6.2bn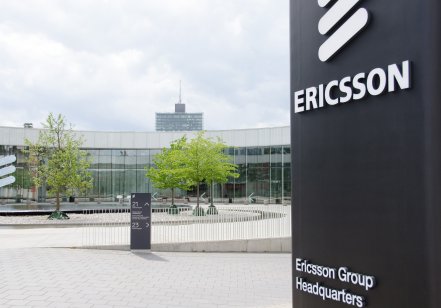 Swedish telecoms giant Ericsson has sealed a deal to buy Vonage Holdings Corp, a US-based cloud communications firm, for $6.2bn.
In a statement, Ericsson said the buyout would help the company expand globally within wireless enterprise and increase its share of a market expected to be worth $700bn by 2030.
Börje Ekholm, Ericsson's president and chief executive, said: "Vonage gives us a platform to help our customers monetise the investments in the network, benefitting developers and businesses."
Unanimously agreed
The proposed acquisition, which has been unanimously approved by Vonage's board, is now subject to various approvals and is expected to complete in the first half of 2022.
It will be conducted through a merger agreement with Ericsson acquiring all of Vonage's outstanding shares at an all-cash price of $21 per share. This will be financed from existing cash resources.
This represents a 28% premium to Vonage's closing share price on 19 November 2021 of $16.37 per share – and 34% up on the volume-weighted average $15.71 share price over the last three months.
High growth segment
Ericsson said Vonage's presence in the Communication Platform as a Service (CPaaS) segment would provide it with an opportunity to access a complementary, substantial and high growth segment.
"With increasing investments in 4G and 5G – and a flourishing ecosystem of new applications and use cases leveraging the power of modern networks – demand from enterprises for programmable networks has been accelerating," it stated.
On completion, Vonage will become a wholly-owned subsidiary of Ericsson and will continue to operate under its existing name.
Shared ambition
According to Vonage's chief executive Rory Read, the two companies have a shared ambition to accelerate their long-term growth strategy.
He pointed out that the convergence of the internet, mobility, the cloud and powerful 5G networks were driving a secular change in the way businesses operate.
"The combination of our two companies offers exciting opportunities for customers, partners, developers and team members to capture this next wave," he said.
Vonage's strong track record
Vonage has a strong track record of growth and margin evolution, with sales hitting $1.4bn in the year ending September 2021.
Over the same period, the company delivered adjusted EBITDA (earnings before interest, tax, depreciation and amortisation" margin of 14% and free cash flow of $109m.
The cloud-based Vonage Communications Platform (VCP) serves over 120,000 customers and more than one million registered developers globally.
Read more: Ericsson offset sales decline with strong 5G growth