Indian energy stocks in BSE surge on power sector reforms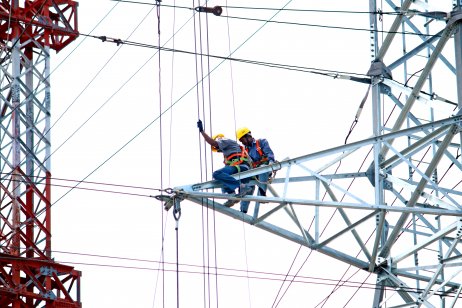 India's S&P BSE Power index, a basket of 14 energy stocks in the benchmark BSE index, shot up on Monday following the administration's reforms push.
The S&P BSE Power index jumped 2.9% to 3,385.21 points, bolstered by index heavyweights Tata Power, the Power Grid Corporation of India (PGCIL), the Indian Energy Exchange (IEX), and the nation's leading electricity generator NTPC.
The companies advanced 7.6%, 3.1%, 11.3% and 2.62% in afternoon trade respectively, on the back of the government's decision to carry out mock drills and implement a new mechanism that would control electricity dispatches across the national grid.
New mechanism
The new regime – called the Market Based Economic Dispatch (MBED) system – rolls out in April 2022. It will ensure that the cheapest resources are dispatched to meet demand. The move, according to the power ministry, would benefit both electricity generators and distributors and would result in savings for consumers.
MBED is the "next step in reforming electricity market operations and in moving towards the 'one nation, one grid, one frequency and one price' framework", the ministry said in an 8 October press statement.
"With success in generation capacity additions over the past few years and a well-integrated national electricity grid, the time is right to move towards optimising the operation of generating plants in the country to deliver benefits of reduced operating costs to the distribution utilities and end consumers. A robust day-ahead market will also form the basis for transitioning away from the country's over-dependence on longer-term power purchase agreements (PPAs) to sustainable market-based operations," the ministry added.
Read more: Banks, select IT and auto firms may sparkle this week: Analysts