Elon Musk hits out at EV incentives in Build Back Better Act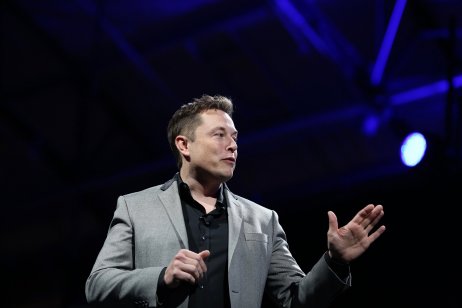 American entrepreneur Elon Musk has criticised the Biden Administration's legislative proposal designed to put more electric vehicles on the roadways, calling the bill's support "unnecessary."
In an interview at the Wall Street Journal's CEO Summit, the Tesla chief went a step further saying, "I would just can this whole bill."
"Don't pass it. That's my recommendation," he continued. "The federal budget deficit is insane."
What's going on in Congress?
While the US Senate has yet to vote on the matter, the House of Congress has already passed a near $2trn (£1.51trn) Build Back Better plan penned by President Joe Biden in November.
The bill would give consumers a tax credit up to $12,500 if they buy an electric vehicle put together by American union workers using American-built batteries.
Non-union factories like Tesla's, would be open to smaller credits.
The infrastructure package also includes $7.5bn to expand the nation's network of electric vehicle charging stations.
On Tuesday morning, shares for Tesla are up around 3.81% to $1,048.80.
Read more: Plug Power (PLUG) stock forecast: Is it time to buy the dip?