El Salvador prepares to make bitcoin legal tender – why?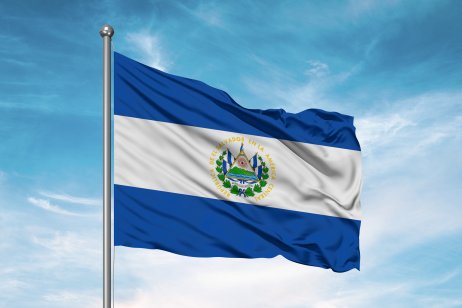 El Salvador's President Nayib Bukele has stated that his country will be the first in the world to adopt bitcoin as legal tender. If his bill is passed, which seems likely – Bukele's Nuevas Ideas party holds a parliamentary majority and is approved by the Legislative Assembly of El Salvador – then bitcoin could become a national currency.
El Salvador's debt to GDP ratio is more than 90%. Its economy is heavily dependent on remittances returned by expat workers – approximately $2 out of every $10 enters the economy in this way. El Salvador has a mediocre record on political rights, civil liberties and its financial stability, which is part-dependent on foreign aid, is considered to be at high risk by Moody's credit-rating service.
What could possibly go wrong?
Short on detail – so far
President Bukele is a 39-year-old populist and aligning himself with a bold digital currency may be a big differentiator politically. But few details on how bitcoin may help to support a heavily indebted El Salvadoran economy have been sweated out publicly – yet.
Payment for debts, both private and public, would pivot on bitcoin's extreme volatility, and some of these swings have been brutal (bitcoin's value crashed 10% last night). President Bukele argues that adopting bitcoin as legal tender, alongside its heavily dollarised economy, will help the 70% or so of the country's 'unbanked' and often extremely poor citizens.
Yet presenting an apparently 'simple' tech solution requires much back-end complexity. It's also a social and regulatory process. Technology and a strong economic bartering culture is also a tricky fit.
What is your sentiment on BCH/USD?
Vote to see Traders sentiment!
Robust questions and answers needed
Website elsalvador.com quotes economist Claudio de Rosa saying he's unclear why, exactly, Bukele is intent on legalising bitcoin. "When one gives it the backing of the law, one is giving it liberatory [sic] power, and one can use it in any transaction inside the country's territory; but that currency is already used around the world".
Manuel Hinds, El Salvador's ex finance minister (also ex World Bank), is also quoted saying money laundering risks will need to be robustly addressed.
"There is no reason to panic if the government wants to facilitate [bitcoin] transactions while taking great care not to open the door for money laundering. But we will have to be careful to ensure that the law actually meets these requirements."
Blockchain and cryptocurrency writer, David Gerard, author of Attack of the 50-foot Blockchain, trenchantly criticises President Bukele's plan for bitcoin payments to be made legal tender.
"It's bizarre seeing a room full of supposedly libertarian bitcoiners stand to cheer and applaud that," he wrote on 6 June. "This dictator who makes Parliament pass laws literally at gunpoint is good now … You'd almost think the coiners' only interest was that the number go up."
Do the Presidential numbers add up?
In a (dubbed) video President Bukele appears to claim that bitcoin has a market cap of $680 billion; he suggests if 1% of this value was invested in El Salvador, it would increase his country's GDP by 25%.
And, he adds, "bitcoin will have 10 million potential new users and the fastest growing way to transfer 6 billion dollars a year in remittances".
Gerard says this is "gibberish". "The 'market cap' of a cryptocurrency is an entirely imaginary marketing number — it's alleged money that doesn't exist. The remittance step fails as soon as you have to calculate conversion costs to or from cryptocurrency."
In a Reuters report today, El Salvador's top trade official, Miguel Kattan, said bitcoin transactions would be by choice and that "the ability to do operations with bitcoin should not spark concern".
But Siobhan Morden, head of Latin America fixed income strategy at Amherst Pierpoint Securities, told Reuters that recent tweets from Bukele indicating bitcoin could be legal tender could complicate IMF discussions.
"This may just reflect a long-term initiative or maybe even just a flashy PR tactic; however it shows lack of coordination with impulsive announcements that contradict a cohesive economic plan."
Crisis money not evenly shared
The El Salvadoran economy is certainly under strain, exacerbated by COVID-19. By increasing the amount of US dollars in circulation, the US Federal Reserve has helped hold the US economy together.
But El Salvadoran citizens haven't received the same support and look to be part-paying the price of weakened dollar buying power.
Meanwhile, President Bukele is encouraging crypto professionals to move to the country. "Great weather, world-class surfing beaches," he tweeted. "No capital gains tax for bitcoin, since it will be a legal currency… Immediate permanent residence for crypto entrepreneurs."
There will no doubt be some great views thrown in too. But how long will the good vibes last in a country that's and led by a media-savvy authoritarian President and is extremely compromised economically? US-resident Salvadorans sent more than $5.6 billion in remittances in 2019. Bitcoin is probably not the answer.