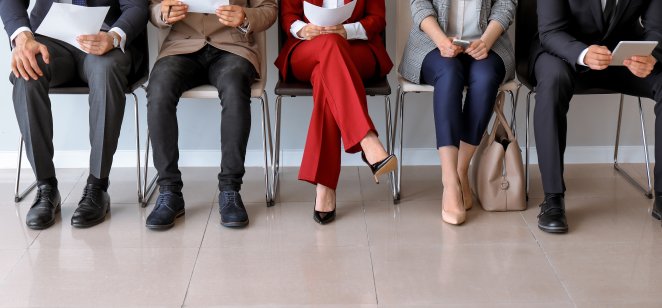 The US labour market takes centre stage on next week's economic data calendar, with Friday's non-farm payrolls report on jobs creation and unemployment in November.
The eurozone's data points during the week also include unemployment on Thursday, as well as consumer price inflation on Tuesday.
Updated purchasing manager surveys on the manufacturing sector on Wednesday and services on Friday are published in the UK, US and eurozone.
While providing central banks with more fodder for analysing policy settings, the market fall-out from this week's discovery of a new coronavirus variant will switch a great deal of policymaker attention from interest rates to thoughts of the possible need for further stimulus, should the variant prompt the reimposition of public restrictions.
US non-farm payrolls
Monday will wrap up the Black Friday retail sales bonanza and attention will turn to next Friday's non-farm payrolls, the monthly examination of the US labour market.
October's payrolls report showed 531,000 new jobs were created, an improvement from the late summer months, as the headwind from the surge in Covid-19 infections over that period subsided.
It offered more evidence that economic activity was regaining momentum early in the fourth quarter; however, the labour force was still down three million from its pre-pandemic level.
"Given the ample evidence that demand for labour remains robust, with record numbers of job openings and upward pressure on wages, we expect another solid employment report in November," said HSBC US analyst Ryan Wang.
Consensus expectations predict a further 500,000 jobs will be added to the labour force in November, while HSBC foresees 550,000.
Meanwhile, the unemployment rate is expected to dip to 4.5% from 4.6% in October.
Eurozone CPI inflation
The annual headline rate of inflation in the eurozone, as measured by the consumer price index, hit 4.1% in October, from 3.4% in the previous month – the highest level since July 2008, as surging energy costs and continuing supply constraints pushed producer prices higher.
October's data showed energy price inflation soared to an annual rate of 23.7%, from 17.6% in the prior month, as oil prices hit multi-year highs – Brent crude peaked at $86.70 a barrel during the month – while natural gas hit a record high.
While energy prices tempered somewhat in November, purchasing manager surveys showed that input prices continued to rise at record levels, and some of these costs will have found their way into selling prices to customers and consumers.
Thus, HSBC analysts expect headline consumer price inflation (CPI) to rise to an annual rate of 4.5%, above the consensus 4.3%.
Best of the rest
Purchasing manager surveys have broadly presented a picture of robust growth in business activity in the major economies, albeit slowing from the peak re-opening months seen in the spring and early summer.
This week's reports into manufacturing in the US, UK and eurozone on Wednesday and services on Friday are expected to continue this theme as supply bottlenecks and rising costs remain the biggest headwinds to output.
Economic highlights 29 November to 3 December
Monday
UK – consumer credit October
UK – net lending to individuals October
UK – mortgage approvals October
Eurozone – business climate/economic sentiment/consumer confidence November
US – Dallas Fed manufacturing index November
Tuesday
Japan – construction orders October
Germany – unemployment November
Eurozone – inflation CPI November
US – house price index September
US – Chicago PMI November
Wednesday
UK – BRC shop price index October
Australia – third-quarter GDP
UK – Nationwide house prices November
Germany – retail sales October
UK – Markit manufacturing PMI November
Eurozone – Markit manufacturing PMI November
US – Markit manufacturing PMI November
US – ISM manufacturing PMI November
Thursday
Australia – trade balance October
Eurozone – unemployment October
US – initial jobless claims
Friday
UK – Markit services PMI November
Eurozone – Markit services PMI November
US – Markit services PMI November
US – non-farm payrolls employment report November
US – ISM services PMI November