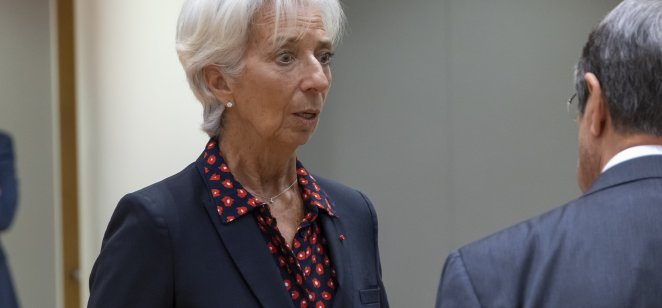 Content
The German word zugzwang literally means 'your move', but it is used mainly in the game of chess to describe a position where a player is forced into making a move that makes their position worse.
Is zugzwang a fair sum-up up of the fix the European Central Bank (ECB) now finds itself in: increasingly hemmed in by grim outcomes that could continue to erode the value of the euro (EUR/USD)?
On 8 September the ECB raised rates by a record 0.75% margin to 1.25%. This power lift largely appeased rates hawks, keen for the ECB to pick up the rate pace, even though the US Federal Reserve remained way ahead.
What is your sentiment on EUR/USD?
Vote to see Traders sentiment!
Prices reset
Central bankers conventionally argue that rate hikes are a reset, stabilising prices, perhaps even lowering them.
But like an old-style clothes wringer, removing steam from the economy is misery-inducing for those most affected: less cash to spend, higher unemployment risk.
The US Federal Reserve has ploughed ahead with rate rise after rate rise in contrast to a far more cautious ECB – with good reason.
Inflation problem, really?
The ECB's choices are harder as Europe's 'inflation problem' is far more fragmented. Strip out energy and food prices and claims of a broad-brush crisis look suspect – especially when the price of labour isn't keeping pace.
The ECB's difficulties are compounded as the European economy is less robust compared with the US, wrote economic historian Adam Tooze this week.
"To respond to the energy crisis Europe's governments are engaging in price stabilization and subsidy packages costing several percentage points of GDP.
"Though they hope to claw much of this back in excess profit taxes and other levies, a surge in government spending will put pressure on budgets and make bond markets nervous."
Damned whatever
Italian debt levels were already a worry pre the Russia/Ukraine war. So, driving up rates won't help but "if the ECB does nothing," Tooze says, "it will find itself under withering attack from conservatives questioning its commitment to fighting inflation".
In essence, the ECB now has three choices: holding rates – unlikely – hiking or quantitive tightening. All three being blunt central bank tools that carry a very strong political edge or 'sign-posting'.
| | |
| --- | --- |
| Long position overnight fee | 0.0000% |
| Short position overnight fee | -0.0000% |
| Overnight fee time | 21:00 (UTC) |
| Spread | 0.038 |
| | |
| --- | --- |
| Long position overnight fee | -0.0028% |
| Short position overnight fee | 0.0008% |
| Overnight fee time | 21:00 (UTC) |
| Spread | 0.00006 |
| | |
| --- | --- |
| Long position overnight fee | -0.0011% |
| Short position overnight fee | 0.0000% |
| Overnight fee time | 21:00 (UTC) |
| Spread | 0.00006 |
| | |
| --- | --- |
| Long position overnight fee | 0.0011% |
| Short position overnight fee | -0.0034% |
| Overnight fee time | 21:00 (UTC) |
| Spread | 0.014 |
Economist Daniela Gabor says the ECB's 'zugzwang' could be the last gasp of a broken system that needs to collapse under the groaning weight of its own contradictions.
"Under the financial capitalism supercycle of the past decades," she wrote in the FT on 8 September just before the ECB hoisted rates by 75 basis points, "inflation-targeting central banks have been outposts of (financial) capital in the state, guardians of a distributional status-quo that destroyed workers' collective power while building safety nets for shadow banking."
In other words, capital can't be trusted to behave responsibly and a new governance framework for central banks, the bond markets and national treasures is needed.
New anchors, old models
For the moment, the ECB looks likely to continue its rate-hiking cycle while Europe heads into its worst energy and price crisis in living memory, even if the right thing to do is probably nothing – though the ECB has already sat tight.
President Putin's war on Ukraine has flipped everything – not long ago the worry was deflation – leaving the ECB highly exposed, perhaps unfairly.
If energy markets can be fixed that might dramatically alter the European monetary picture but the energy market is not part of the ECB's job.
Meanwhile more Russian troop mobilisation and the prospects of a hawkish Fed has seen the US dollar set new two-year highs against the dollar bloc and Chinese yuan.
Fresh lows for sterling
GBP/USD has sunk to new lows – since 1985 – to almost $1.13. For now, the the FOMC meeting is front and center says Marc Chandler of Bannockburn Global Forex. DXY was 0.49% higher at lunchtime at 110.476 while EUR/USD was 0.67% down at 0.9907.
"A 75 bp increase is most likely, and the updated forecast will likely lift the Fed funds trajectory, while cutting growth forecasts and lifting inflation projections.
"The forecasting period will be extended to 2025 for the first time."
Further reading