(Press Association) EasyJet shares rose after the discount airline clinched a deal to buy up part of Air Berlin's operations for €40m (£35m).
Its shares increased 2.4% or 30p in morning trading to 1,303p, as markets had their first chance to react to an agreement that the airline says will help it become the leading airline in the German capital.
The deal will see easyJet lease up to 25 A320 aircraft and take over other assets from the failed German airline, including landing slots at Berlin Tegel Airport.
Berlin expansion
The move extends its footprint in Berlin where it has a base at the smaller Schonefeld airport.
EasyJet said the €40m figure did not account for potential start-up and transitional operating costs, but investors did not seem deterred
The share price rise made it one of the best-performing stocks on the FTSE 100.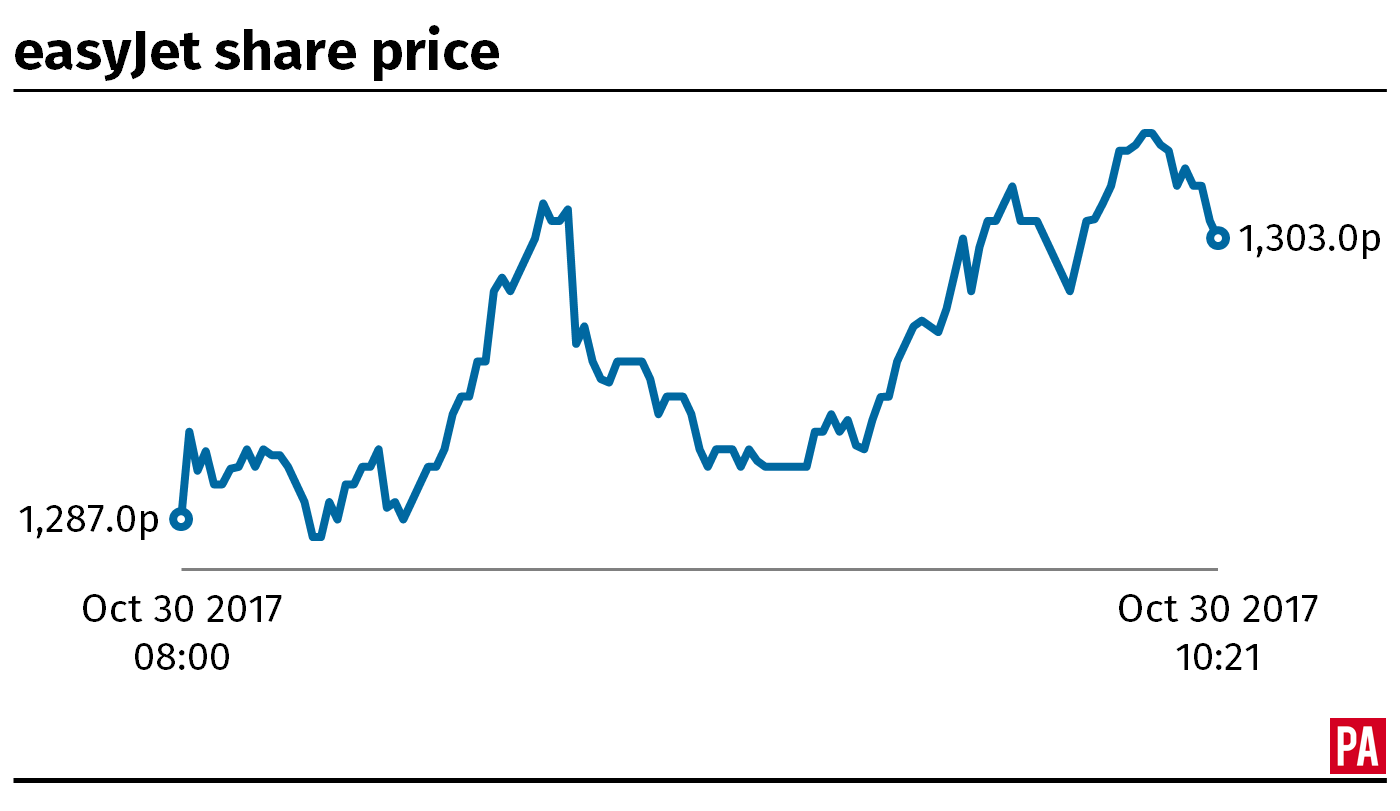 EasyJet shares were among the best performers on the FTSE 100 in morning trading (PA)