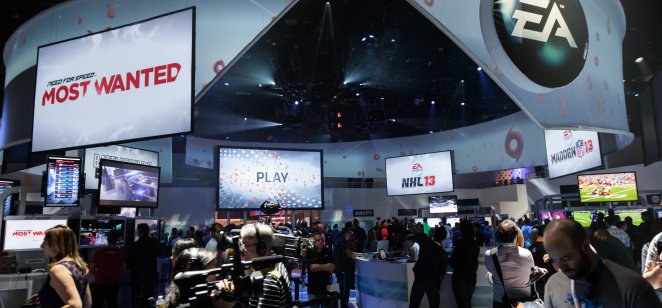 Shares of video game maker Electronic Arts (EA) were up more than 3% by 5:30 pm EDT (UTC 21:30) on Wednesday after the company released its fiscal Q2 2022 earnings and showed better-than-expected revenue generated by the company's new titles.
The shares have seen very little movement so far in 2021 but are up nearly 12% over the last 12 months.
Earnings details
According to EA's earnings statement, the company brought in total net revenues of $1.8bn compared to the $1.15bn it earned at this time last year.
Net income was $294m and diluted EPS were reported at $1.02 compared to the company's Q2 2021 income of $185m and EPS of $0.63.
Three analysts surveyed by MarketBeat anticipated the company would report revenues of $1.74bn and EPS of $0.27.
Net bookings for the trailing 12 months increased 27% to $7.07bn while more than 100 million players engaged with EA content through the first six months of 2021.
EA repurchased 2.3 million shares during the quarter, bringing its 12-month total up to 9.5 million shares at a value of $1.03bn.
The company also announced a quarterly cash dividend of $0.17 per share which is payable on 22 December.
EA's CEO Andrew Wilson said the company's performance means there it will be able to deliver "more amazing experiences this holiday season."
New titles
Etsy's CFO, Blake Jorgensen, credited some of the company's new EA Sports titles and its Apex Legends series for its strong quarterly performance.
Apex Legends seasons 9 and 10 respectively set records for their number of users while Star Wars: Galaxy of Heroes eclipsed the 100 million player mark for its lifetime.
Outlook
Looking ahead to Q3 and the remainder of fiscal year 2022, EA anticipates bringing in net revenues of $6.925bn with a net income of $583m.
Operational cash flow is estimated to be $1.95bn and diluted EPS are expected to be $2.03.
Overall net bookings are expected to be $7.625bn.
The difference between stocks and CFDs:
The main difference between CFD trading and stock trading is that you don't own the underlying stock when you trade on an individual stock CFD.
With CFDs, you never actually buy or sell the underlying asset that you've chosen to trade. You can still benefit if the market moves in your favour, or make a loss if it moves against you. However, with traditional stock trading you enter a contract to exchange the legal ownership of the individual shares for money, and you own this equity.
CFDs are leveraged products, which means that you only need to deposit a percentage of the full value of the CFD trade in order to open a position. But with traditional stock trading, you buy the shares for the full amount. In the UK, there is no stamp duty on CFD trading, but there is when you buy stocks.
CFDs attract overnight costs to hold the trades, (unless you use 1-1 leverage) which makes them more suited to short-term trading opportunities. Stocks are more normally bought and held for longer. You might also pay a stockbroker commission or fees when buying and selling stocks.