Dye & Durham (DYNDF) up 26% after buying Link Group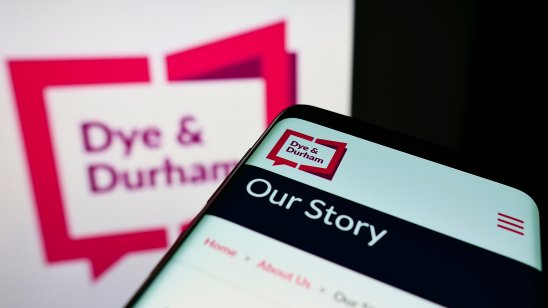 The stock of Canadian cloud-based software manufacturer Dye & Durham (D&D) was up more than 26% on Wednesday after the company announced it reached an agreement to purchase one of Australia's largest information technology businesses for $2.49bn (£1.87bn).
D&D will purchase Link Group and its approximate 43% ownership stake in PEXA Group Limited, a Melbourne, Australia-based property exchange network, as part of the deal.
"This is a transformational acquisition for Dye & Durham and represents a major step forward in our "Build to a Billion" strategy to achieve C$1 billion of adjusted EBITDA," Matthew Proud, D&D's chief executive said in a press release.
"This transaction will enable us to expand our proven model into adjacent markets, where Link Group's products share the same attributes of our existing offering: digital infrastructure-like assets that provide essential services to clients and their customers and generate stable and sustainable cash flows," he added.
Transaction details
The transaction is being financed through a combination of debt and equity.
D&D said in the press release that it will pay Link shareholders $5.50 per share, representing a 15% premium above its last closing price.
Shareholders will receive their distribution of the proceeds from the sale within 12 months of the two company's scheme implementation plan being accepted by the respective boards.
Link's shareholders are expected to convene a scheme meeting in the first quarter of 2022, and the deal could close shortly thereafter if it is accepted.
Debt and synergy costs
As for the debt, D&D said it has accepted $2.5bn in financing from Goldman Sachs, J.P. Morgan Chase Bank, and ARES Capital Corporation. The loan has a maturity date of seven years and includes $150m in revolving debt financing.
The company also said it expects to realise almost $98m of synergy costs from the business combination.
Read more: AspenTech, Emerson unveil bn software deal