Dunelm online sales boost growth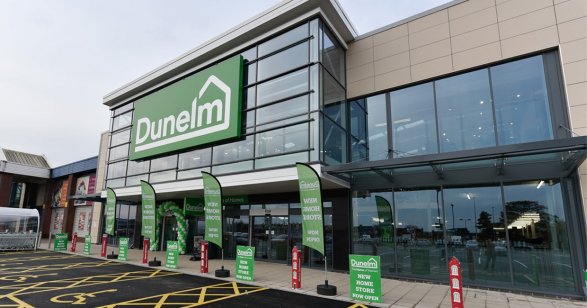 British home furnishings group Dunelm today reported a growth in revenue over its fourth quarter.
Total sales over the three-month period grew by over 43% compared to the same period in 2019. Dunelm said the increase in sales was down to the growing appeal of its "homewares proposition for both new and existing customers."
Digital growth
Digital sales were particularly strong during the quarter, up 38% compared to the same period last year, with store reopenings seeming to have had little impact on online sales. Dunelm's click-and-collect service, for instance, accounted for approximately a quarter of total digital sales, leading the group to comment that it remained a "popular customer choice" even with stores fully re-opened.
The company was also pleased with its customers' response to the opening of its stores' doors.
CEO Nick Wilkinson said: "Although our stores were closed for more than a third of the year, our strategy of investing in our digital capabilities allowed us to adapt to the changing environment and deliver strong growth.
"From what we have learned during the pandemic about our customers, colleagues, suppliers and our other stakeholders, we are more confident than ever about the opportunity to increase our market leadership and we will invest further in our proposition to support our growth ambitions," he said.
What is your sentiment on DNLM?
Vote to see Traders sentiment!
Expansion
Hina Chowdhary, the director of research at Kalkine Group talked to Capital.com about the results.
"Dunelm Group is apparently confident on expanding their market share in the upcoming quarters as net sales in the Q4 of FY21 more than doubled, largely due to the low denominator in the corresponding period a year earlier, the time when the UK underwent the first national lockdown. Following considerable support from online sales, the Syston-headquartered home furnishings retailer will be enlarging the monetary allocation for enhancing digital and data capabilities," she said.
"For Dunelm, digital sales grew by 38% in the reporting period accounting for all the transactions associated with in-store tablet-based selling, home delivery and Click & Collect … Dunelm sales after the phased easements announced on 12 April jumped exceptionally following the increased footfalls at the physical stores. The operative model looks robust for the group as the net cash held spiked to £129m as of 26 June 2021 from £45m in the comparable period last year," Chowdhary added.
Trade Dunelm Group PLC - DNLM CFD
Read more: Dunelm enjoys post-lockdown sales bump