Drax Group (DRX) stock up 8% after bullish trading update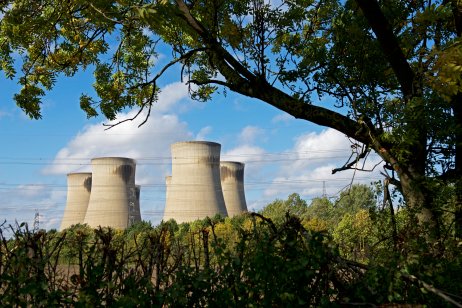 The stock price of North Yorkshire, UK-based Drax Group (DRX) rose nearly 8% in morning trading after the power-generation business posted a positive trading update.
The Drax Group stock price was up 7.84% to 593.11p in late-morning trading.
About Drax and biomass
Drax is a major producer, supplier and user of biomass, which is generally considered a clean (renewable) source of energy as it converts natural materials such as wood chips and pellets into natural gas via fermentation and anaerobic digestion.

However, while Drax ouwardly green credentials as a supplier of supposedly 'clean' biomass, a recent Guardian report highlighted a growing concern among investors regarding the true sustainability of its wood-burning power plant.
Despite the company receiving billions in renewable energy subsidies for its biomass electricity, it was recently axed from the index of the world's greenest energy companies after the S&P Global Dow Jones index adapted its measurements.
What is your sentiment on Natural Gas?
Vote to see Traders sentiment!
Future production requirements
In its trading update today, Drax said it was targeting eight million tonnes of production capacity by 2030, which will require the development of over three million tonnes of new biomass pellet-production capacity. To provide this extra capacity, Drax will develop a pipeline of organic projects, principally focused on North America.
In addition to this expanded production capacity, Drax aims to double sales of biomass to third parties to four million tonnes per annum by 2030, developing its market presence in Asia and Europe and establishing new business development teams in Tokyo and London.
Company plans
Commenting on the latest company plans, Will Gardiner, Drax Group CEO, said: "Drax has made excellent progress during 2021 providing a firm foundation for further growth.
"We have advanced our BECCS [bioenergy with carbon capture, use and storage] project – a vital part of the East Coast Cluster that was recently selected to be one of the UK's two priority CCS [carbon capture and storage] projects. And we're now setting out a strategy to take the business forward, enabling Drax to make an even greater contribution to global efforts to reach net zero.
He added: "We believe Drax can deliver growth and become a global leader in sustainable biomass and negative emissions and a UK leader in dispatchable, renewable generation. We aim to double our sustainable biomass production capacity by 2030 – creating opportunities to double our sales to Asia and Europe, where demand for biomass is increasing as countries transition away from coal."
Read more: The nuclear reactor market from Rolls-Royce to Bill Gates