DraftKings invests in Vivid Seats as its SPAC launch nears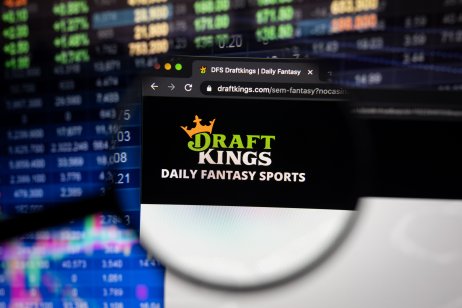 DraftKings has made a private placement investment in Vivid Seats by way of its SPAC partners, headed by blank-check company Horizon Acquisition, Vivid Seats said in a news release.

DraftKings, a leader in sports wagers and daily fantasy sports games, reserved the right to sell its shares in the ticketing service $9.77 (£7.14) after one year of holding them, as per the only specific terms stated in the release.
A special purpose acquisition company (SPAC) is a company with no commercial operations that is formed strictly to raise capital through an initial public offering (IPO) for the purpose of acquiring an existing company, according to Investopedia.

Horizon Acquisition Corp share prices were up more than 6.5% Thursday, with DraftKings share prices also seeing another modest bump, up more than 1.5%. DraftKings had made news a day earlier by announcing its partnership with the National Hockey League and one of its primary US broadcast rights owners, Turner Sports.
"We are pleased to announce this investment from DraftKings, one of the country's leading and most visible sports tech entertainment companies," said Todd Boehly, chairman and chief executive officer of Horizon Acquisition Corp. "Today's announcement is a nod to Vivid Seats' growing and powerful ticketing marketplace, and will aid the company with its overall mission to empower fans to 'Experience It Live."
Connections between the companies
Both DraftKings and Vivid Seats deal largely in the world of sports entertainment and have forged strong partnerships within the industry. Those conditions should engender opportunities for cross-promotion and synergy, the two companies believe. Both are US-based companies, with DraftKings headquartered in Boston and Vivid Seats based in Chicago.

DraftKings has extensive partnerships with major sports leagues in Europe and North America, sports broadcast partners and individual sports franchises. Similarly Vivid Seats has partnerships that include ESPN, the NBA's Los Angeles Clippers and Rolling Stone magazine, as the company also deals in theater and concert tickets.

"Like DraftKings, Vivid Seats is a technology-driven company aligned very closely with our customer-centric business model," DraftKings CEO and co-founder Jason Robins said. "We look forward to exploring future marketing and promotional collaborations with Vivid Seats that further enhance DraftKings' ability to offer an unmatched consumer experience."
Vivid Seats soon to go public
In April, Vivid Seats announced plans for its SPAC merger and subsequent IPO, seeking a valuation of nearly $2bn (£1.5bn) and a gross influx of $769m, including $225m in private investments.

Horizon Acquisitions, which is facilitating the SPAC launch, also has sports entertainment ties, as its owner Todd Boehly is also co-owner of the Los Angeles Dodgers, the second-most-valuable baseball franchise.
Evercore is advising Vivid Seats, while Horizon is being advised by Credit Suisse, Deutsche Bank Securities and RBC Capital Markets.
Read more: DraftKings Has Wind at Its Back Amid Peak Sports Season